In the Fall of 2017 Moodle is going to look and feel a little different. We're upgrading from Moodle 2.9 to 3.2, which offers improvements to current features and several new features. We'll also be installing a new theme, changing the visual design of each of your Moodle courses.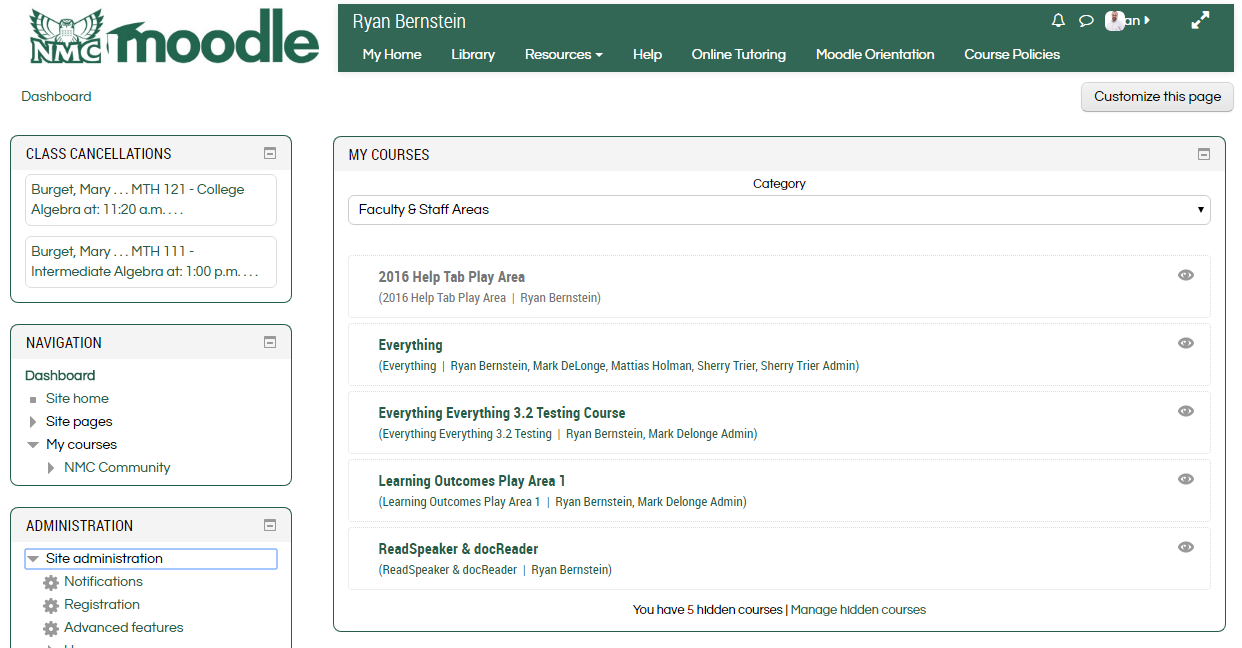 Why upgrade?
It's important to keep versions of any software up-to-date for a number of reasons. Not only do updated versions offer the most recent features added by the Moodle community, but upgrades include valuable security measures that protect course content and data.
When can I expect a change?
We haven't picked the exact date yet, but the change will take place after the end of the summer term, before the beginning of the fall term. More announcements with exact dates and training opportunities will follow. If you have any questions, thoughts or concerns, please respond to this post.
New Features
Grading Annotation
The feature we're most excited about and something we think faculty will get a lot of use from is the grading annotation feature. When students submit documents to an assignment activity, instructors can view the document directly in the grading interface. Faculty can also drag and drop commonly used grading symbols and create their own set off frequently used, canned comments to insert into the document for students to view.
User Tours
Site administrators will be able to create user tours inside Moodle. They function as a step-by-step guide to help new users navigate through Moodle, introduce new features, highlight important information and more.
Global Search
The new global search feature allows you to search through all areas of Moodle that you have access to. For example, if you had course lecture notes in an older course, but you didn't remember which one, you can now search through all course contents to locate them.
Recycle Bin
The recycle bin allows instructors to locate and restore Moodle course elements that might have been mistakenly deleted. Once an item is deleted, it goes into the recycle bin (like a holding place) for a period of time before it's permanently deleted.
There's a lot more to come. Stay tuned for updates, announcements and learning opportunities.