Checking Grades in Moodle
You can access a link to your grades in two ways. The first way is in your Moodle course on the Navigation block menu, click Grades. The second way is to click your first name at the top of the page, then click your full name. This will take you to your profile that will contain a Grades Overview link you can click. From there select your class to view grades.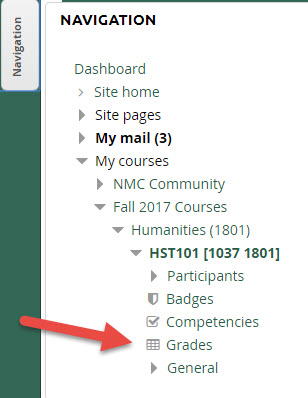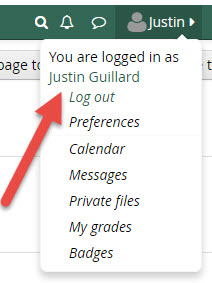 Your User report will open up and you will see your grades and feedback from your instructor.
Note: Any activity listed with an active link will open if you click the link.