Creating a Moodle Gradebook Category
Step 1: From within your course in Moodle, select Grades from the Navigation block menu.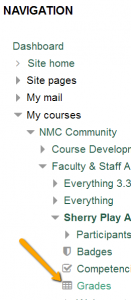 Step 2: Select the Setup tab.

Step 3: Scroll to the bottom and click the Add category button at the bottom of the page.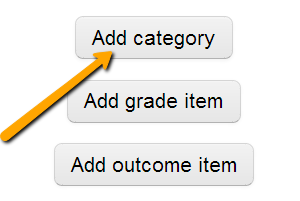 Step 4: A page will open with settings that can be changed.
Grade category: fill in the Category Name and select the Aggregation type from the drop down menu.
Category total: click Category total to open the section. Adjust your settings.
Parent category: if you are creating your first category in your grade book, you will NOT see this section. When a category is created, the default parent category assigned is the course. You can change the default and make subcategories by placing categories under other categories.
Step 5: Click the Save changes button at the bottom. The new category is created and will appear at the bottom of your grade book.