To create your free Zoom account, go to zoom.us/signup.
Enter your NMC email address in the "Your work email address" field and click on the "Sign up" button. Do not sign up using your Facebook or Google profiles.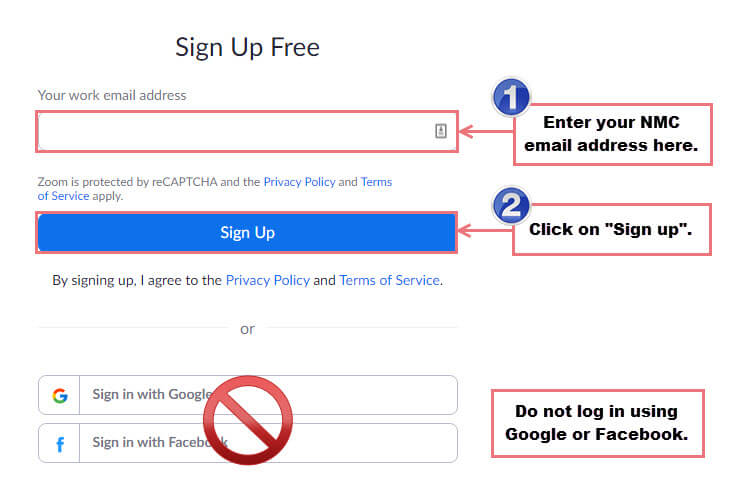 Zoom uses reCaptcha to verify users. You'll need to answer a verification question. Once you do, you'll receive a message like the following: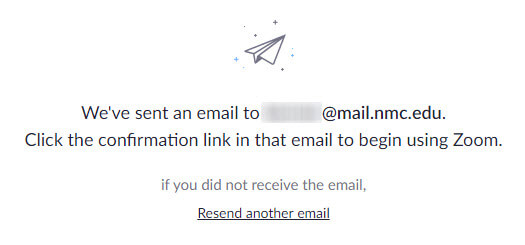 Go to your NMC student Gmail account and locate the activation email sent by Zoom:

Click on the "Activate Account" button in the email: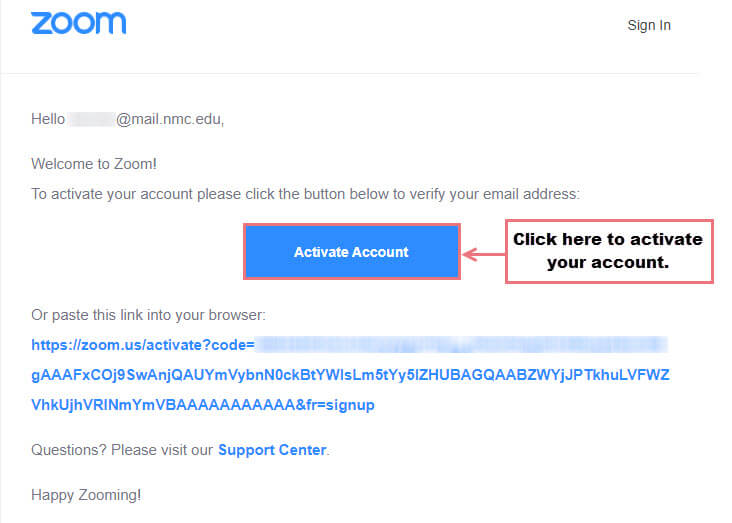 Complete signing up for your free account by completing the form. Click on "Continue".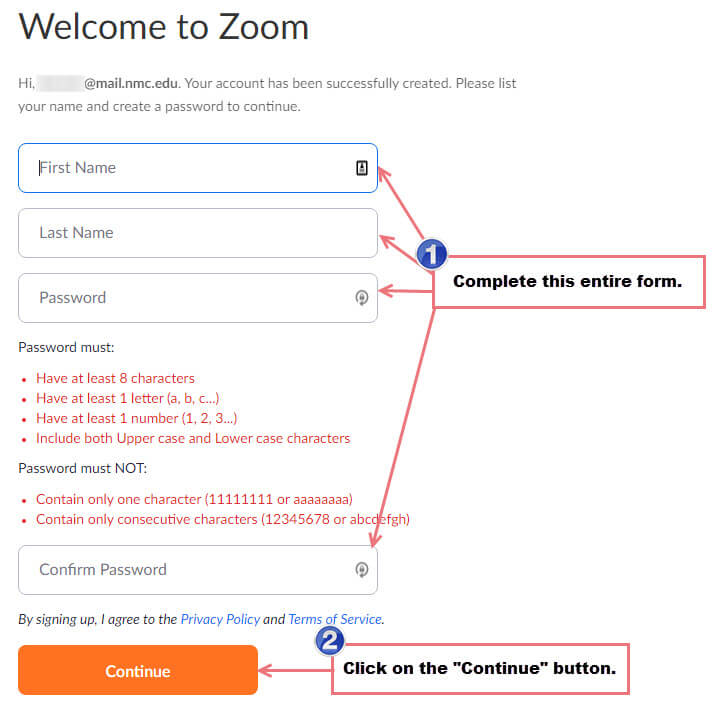 At this point, you have successfully setup your free Zoom account. You'll see the "Invite your Colleagues" window. You can select "Skip this Step".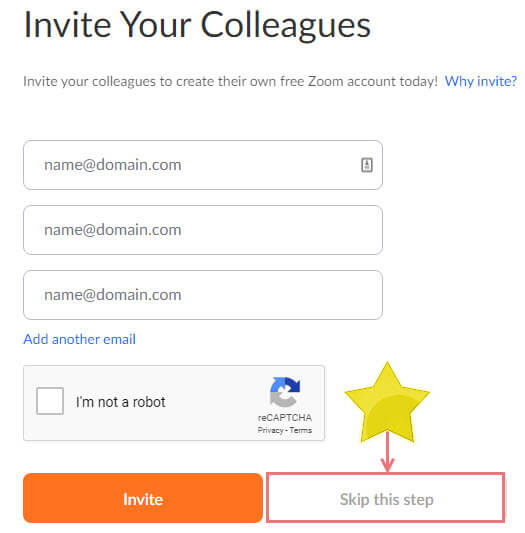 In the next window you can start a test meeting or view your account to schedule a meeting.