Step 1: To create a backup of a course, open the course in Moodle, click the Course management button, and select Backup from the pop-up.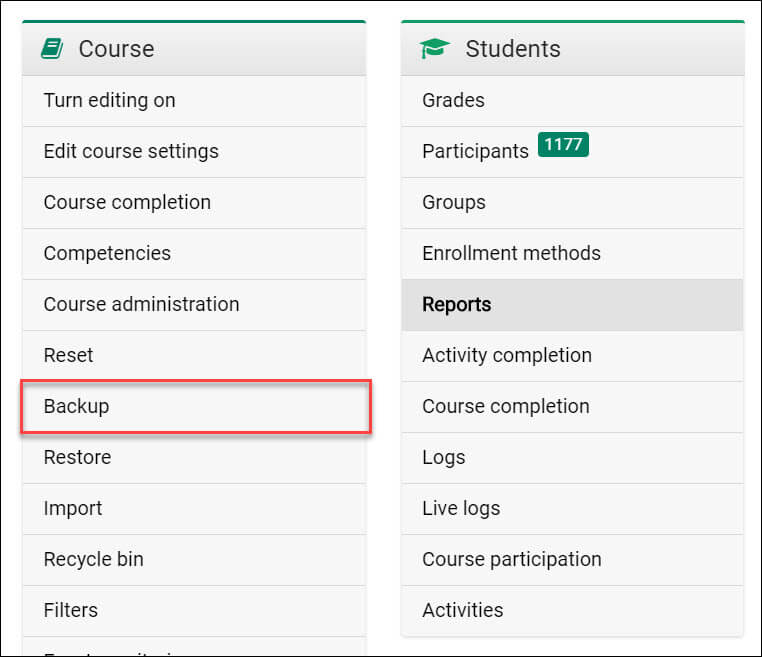 Step 2: In the Backup Settings area, we recommend using the default settings to save the course content. Please keep in mind that you're not saving user data like forum posts, submitted assignments or grades. Scroll to the bottom of the Backup Settings area and click on Jump to Final Step to backup all course content or click on Next to select specific topics, activities and resources to backup.


Step 3: As your backup is created, you'll see a progress bar that shows you the percentage of the process that is complete and how many seconds left to the process.


Step 4: You will receive a confirmation message that says, "The backup file was successfully created." When you see this message, click on Continue.


Step 5: You'll be directed to the Restore Course window, scroll down to locate the Course backup area. Click the Download link located to the right of the backup file you just created to download it.


For Moodle help, contact the NMC Technology Helpdesk at 231-995-3020