Creating Pages in Mahara
Once you have your personal and resume information in, you can start building your pages. You can build a page according to the specific job you are applying for or according to industry. You choose who you share your pages with.
In Mahara, hover over the Portfolio tab and select Pages.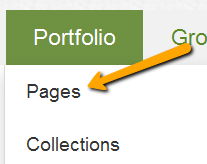 Click Create page.

Enter a Page title. Scroll through the page, filling in the information how you wish, the only other required selection is the Name display format. Choose how you want your name to display from the drop down menu. Click the Save button.
You are now in the Edit content tab. Build your page by selecting what information you want displayed using the menu provided on the left. For example if you want to add an image, click on and drag Image to the right and select which page area you want an image, a configure box will open for you to fill in.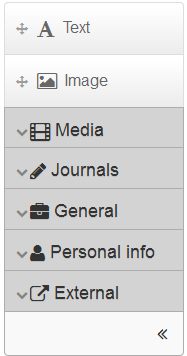 Click the Edit layout tab to adjust your page layout.

To preview your page, click the Display page button towards the bottom left of the page.