Editing the Instructor Information (HTML) Block in Moodle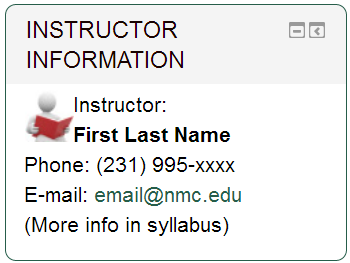 Step 1: From within your course, click the Turn editing on button.
Step 2: Click the gear icon (Actions) in the upper right corner of the block and click Configure Contact Info. block.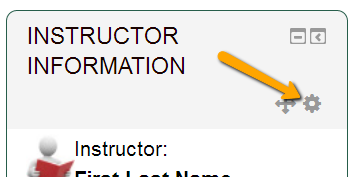 Step 3: Edit/update the text information and add or change the picture. To add a picture:

Click the Image icon (third icon from the end of the first row).
Click the Browse repositories… button and then Upload a file from the list on the left.
Click .. to locate and select your file. Once you have, click the Upload this file button.
Step 4: For this picture:
Check mark Description not necessary.
Change the size (try 100×75).
Choose the proper position using the Alignment drop down menu.
Click the Save image button at the bottom.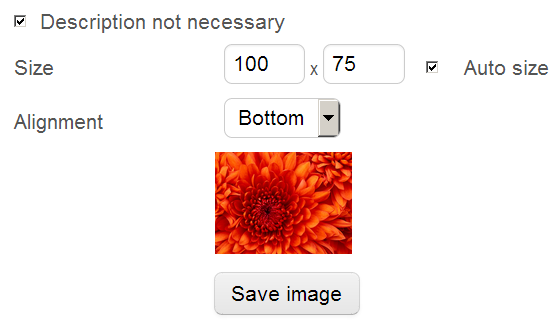 Step 5: When finished, click the Save changes button at the bottom.