Creating Extra Credit Moodle Grade Items
You can set graded items in your grade book or a category to Extra credit.
Step 1: From within your course in Moodle, open your grade book by selecting Grades from the Navigation block menu.
Step 2: Click on the Setup tab.
Step 3: Click the Edit drop down menu located to the right of the item or category in the Actions column and select Edit settings.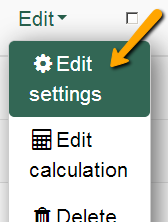 Step 4: Scroll down the page to Parent category and check the Extra credit check box.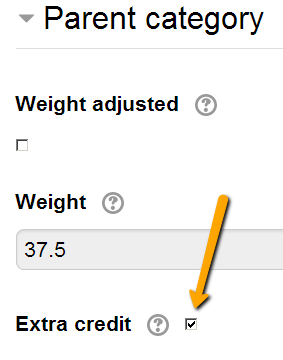 Step 5: When finished, click the Save changes button at the bottom of the page.