Creating Extra Credit Moodle Grade Items
You can set graded items in your grade book or a category to Extra credit.  Some grading aggregation types will not allow items to be set to extra credit.  The "Natural" aggregation method is used most often and it allows for items to be set to extra credit.
Step 1: From within your course in Moodle, open your grade book by selecting Grades from the Navigation block menu.
Step 2: Click on the Setup tab.
Step 3: Click the Edit drop down menu located to the right of the item or category in the Actions column and select Edit settings.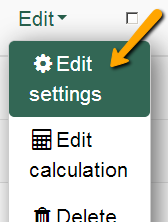 Step 4: Scroll down the page to Parent category and check the Extra credit check box.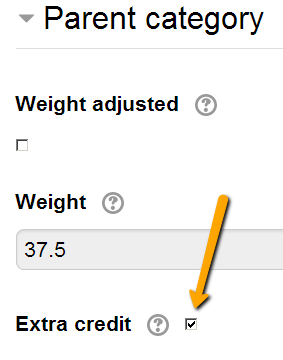 Step 5: When finished, click the Save changes button at the bottom of the page.