Help! My Courses are Missing!
Link to "Help! My Courses are Missing!" Video 
When first logging into Moodle, students and faculty members should see the 'My Courses' area in their dashboard similar to the screenshot below.
Occasionally, however, courses won't appear like seen in the screenshot below. This can make accessing Moodle courses difficult.

What's probably happening is your 'My Courses' area has been docked in the sidebar on the far left side of your browser window.
If you look to the left side of your window, you should see a skinny gray sidebar that contains your docked blocks. If you see a small 'My Courses' block, hover your mouse over the block to see a fly-out course list.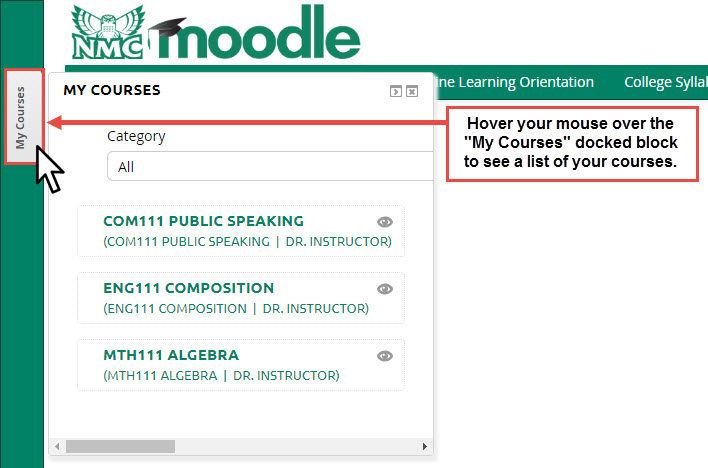 Click on the small arrow in the upper right hand corner of the block to return it to main dashboard area.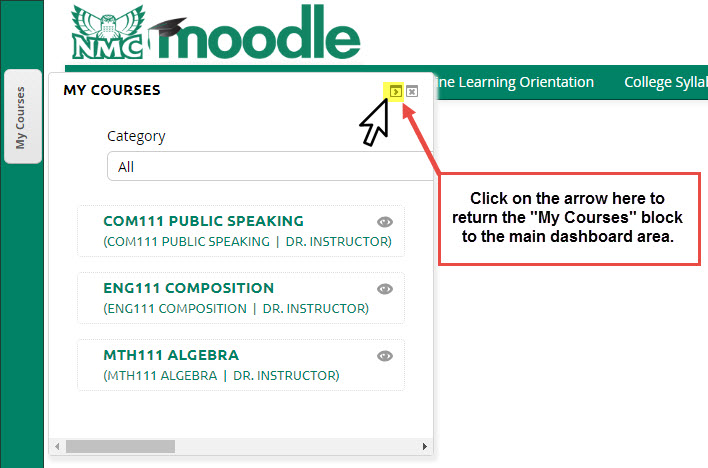 You'll see this arrow on several other blocks on the dashboard and within your courses. If this isn't the case and you still cannot find your course list, submit a help desk ticket or call 995-3020. Learn more about docking & un-docking blocks.