There are two ways to update Zoom
Check for updates in the desktop application. If there is an update, Zoom will prompt you to install it and will restart.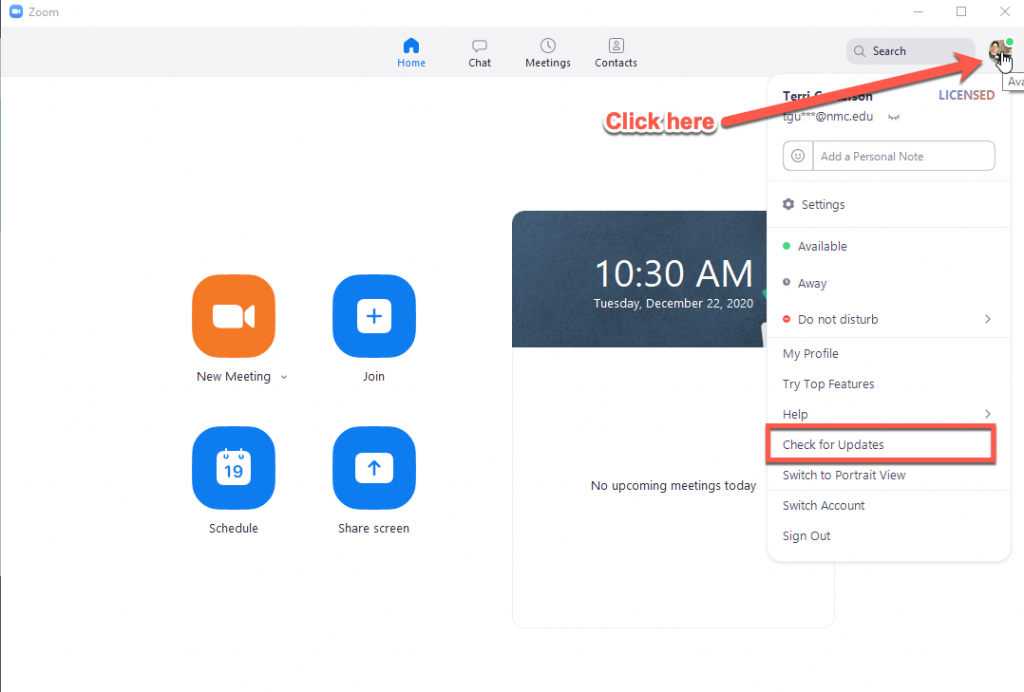 Or go to the Zoom Downloads website. Click on the blue Download button under Zoom Client for Meetings and the latest version will download. Install the file and your Zoom application will be updated.