To place course content into your new course shell, Moodle requires you to use the Import feature.
Step 1: In your course in Moodle, click on the Course Management button at the top right of the page and select Import under the Course section in the pop-up window.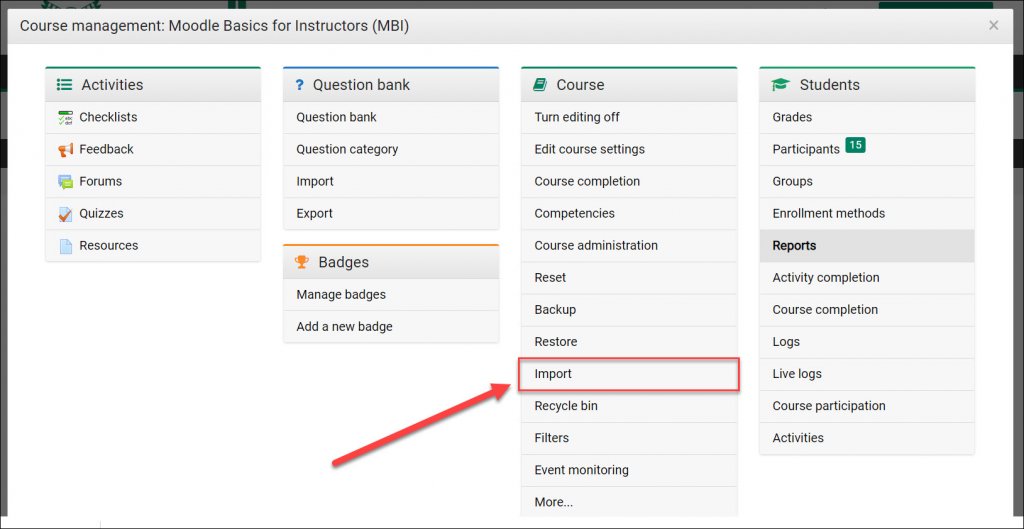 Step 2: The Find a course to import data from page opens. Scroll down to the Search box and type in the course that contains the content to be imported. Click Search.

Step 3: Select the course you want from the list above the search box and click Continue.


Step 4: Under Backup settings, use the check boxes to select what to import into your new course. You can chose to select everything or just activities. If you are going to import the entire course, click Jump to final step and the import will begin (it may take awhile). If you want to be more selective about the content imported, select Next.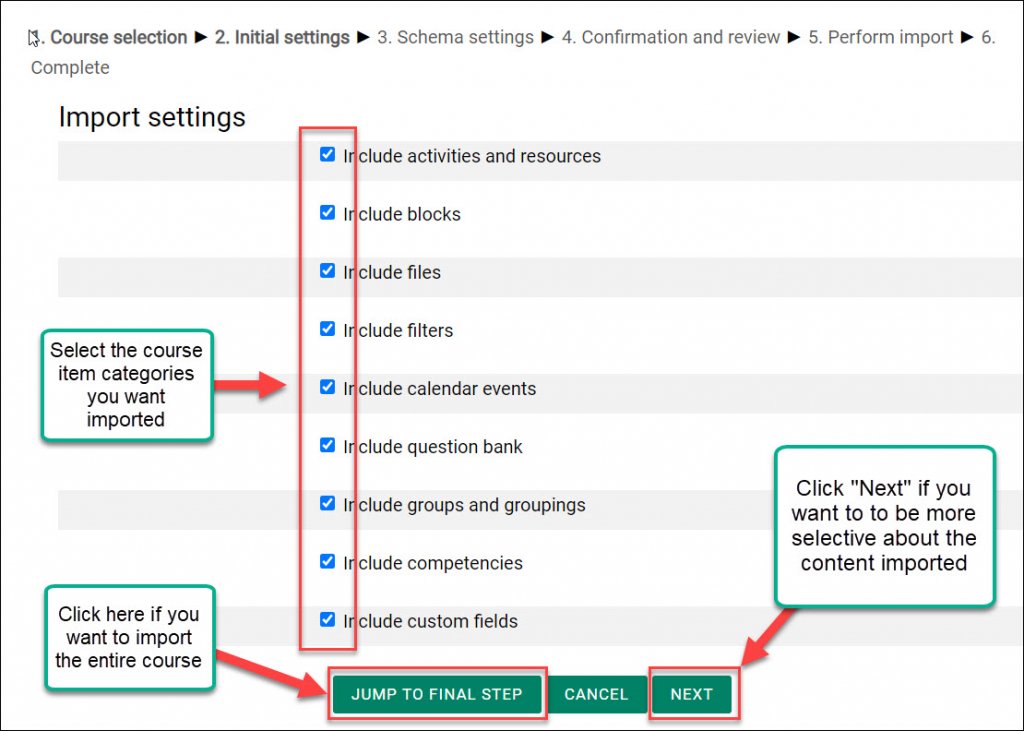 Step 5: If you selected Next, the next screen allows you to select specific activities from the previous course. You can select all or choose specific items to be imported. When you've made your selections, click Next button at the bottom.
Step 6: The Confirmation and review page will open. Scroll down and click Perform Import. The import may take a few minutes. You will receive a green message that states Import complete when it's done. Click Continue.  Your course will open with your imported content.
For Moodle help, contact the NMC Technology Helpdesk at 231-995-3020