Importing Moodle Course Content
To place course content into your new course shell, Moodle requires you to use the Import feature.
Step 1: From within Moodle, under My Courses, locate and open your new empty course shell for the new semester. From the Administration Block click on Import.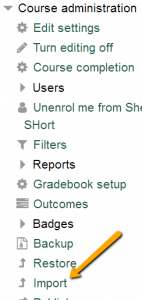 Step 2: The Find a course to import page opens. Scroll down to the Search box and type in the course that contains the content to be imported. Click Search.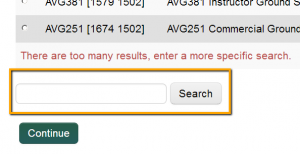 Step 3: Select the course you want and click Continue.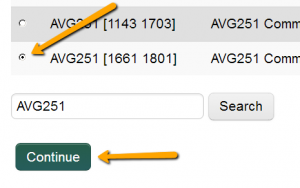 Step 4: Under Backup settings, use the check-boxes to select what to import into your new course. You can chose to select everything or just activities. Click Next.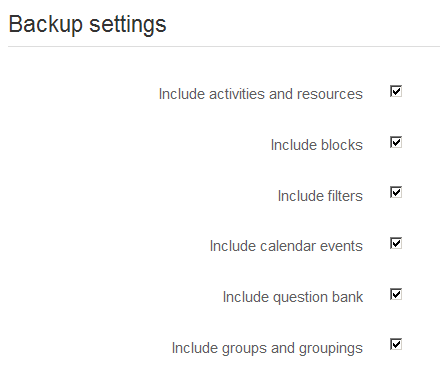 Step 5: This next screen allows you to get specific. You can select all or choose specific items only to be imported.  When you've made your selections, click Next button at the bottom.
Step 6: The Confirmation and review page will open. Scroll down and click Perform Import. The import may take a few minutes. You will receive a message that states Import complete when it's done. Click Continue.  Your shell opens with your imported content.