After you've created your Zoom account, you can easily integrate your Zoom meetings into your Moodle course using the Zoom External Tool Activity.
Step 1: To begin, log into Moodle, open the course where you'd like Zoom to appear, and Turn Editing On.
Step 2: Next, go to the topic area where you'd like to link to Zoom and click on Add an activity or resource.
Step 3: In the Add an activity or resource pop up, select the External Tool option and then click on the Add button.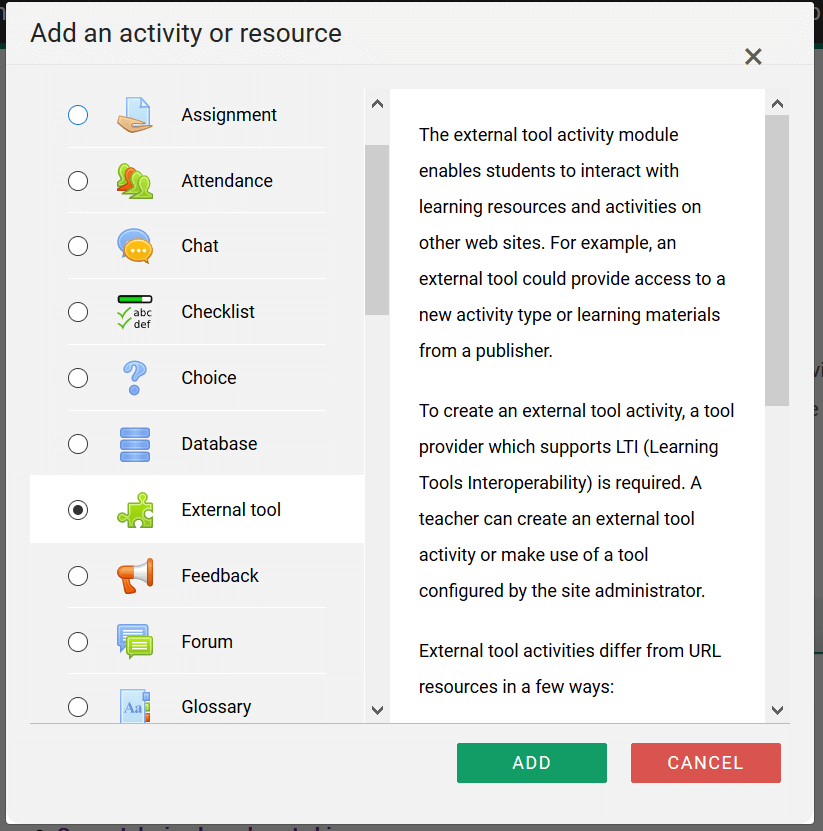 Step 4: In the Adding a new External tool area, create a name for the activity and in the External tool type drop down menu, select Zoom.

Step 5: In the "Privacy" area, be sure that Share launcher's email with the tool is selected and then click on Save and return to course.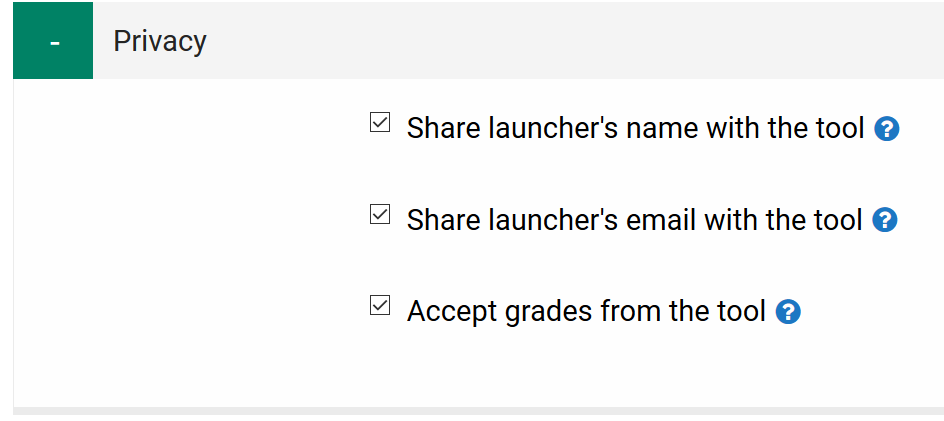 Your activity will now appear in the Moodle course. When you launch the activity, your Zoom meeting will start.