This article provides basic instruction on joining a Zoom meeting. Users can join Zoom meetings by clicking on the link that was sent by the host via Gmail or Google Calendar invite or by entering the meeting ID on the Zoom web page.
Join via URL link
Join by clicking on the URL Link in the email or calendar invitation that was sent by the host.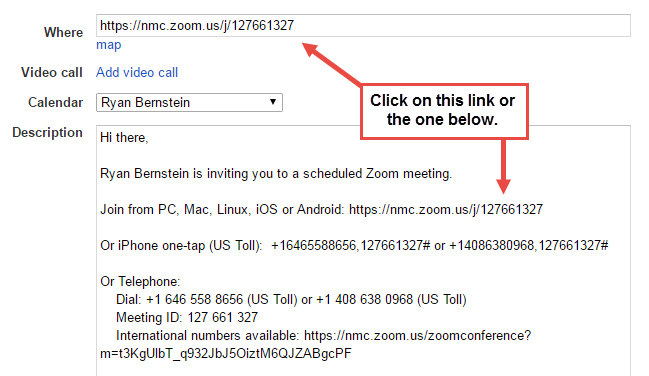 **If this is your first time using Zoom, you will be prompted to download the Zoom application, which typically installs in under a minute. This is a one-time action. Once it is installed, Zoom will automatically open for future meeting invites.
Join a Meeting with Meeting ID
Copy the Meeting ID from the invitation that was sent by the host.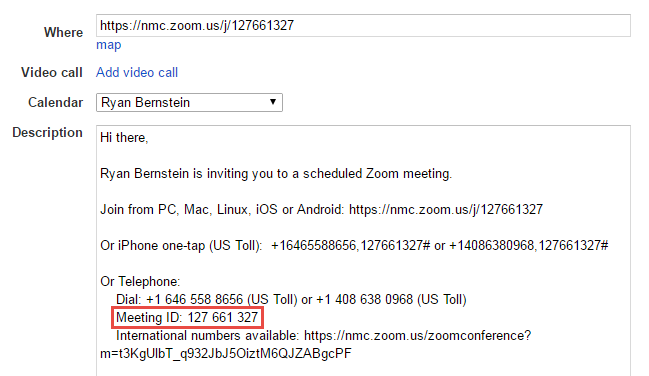 Go to http://nmc.zoom.us/. Select Join a Meeting from the website menu at the top of the screen.

Enter the Meeting ID into the textbox. Select Join to launch your meeting, and follow the browser prompts.