Managing Ensemble Videos
Link to "Managing Ensemble Lecture Recordings" Video
There are two ways to manage your files. You can set up a single playlist and have all your recorded lectures auto-published to the list. (Note: you can have only ONE playlist setup to auto-publish at a time). Or, you can create multiple playlists where you manage individual videos by selecting the playlist where each video will be published.
To create a playlist, click Playlists from the menu on the left side of the screen.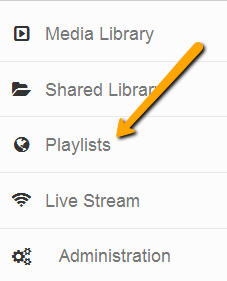 Then, click the Add button.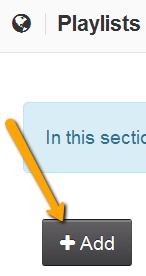 Type in a Name. If you want students to have the ability to download the videos, check the Allow Download box. When you are finished, click the Save button.
To enable ALL your lectures to auto-publish to one playlist, click Auto-Publish, then under Ensemble Anthem, click the box next to Default Category and click the Save button. Everything that comes in through Ensemble Anthem will automatically publish into this playlist.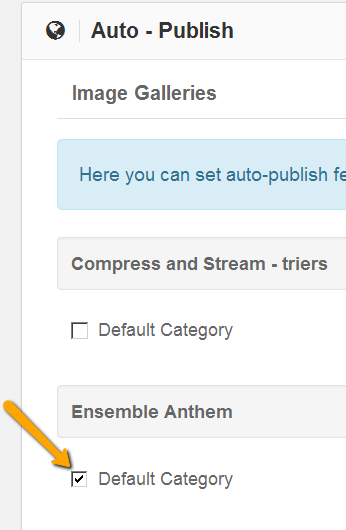 To manually place a video in a playlist, click the Publish link located just below and to the right of the video you would like to assign to a playlist.

Check the Default Category under the playlist(s) you want the video published to.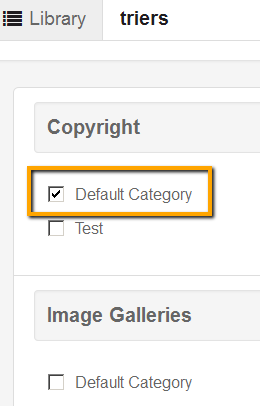 Scroll down and click the Publish button located in the bottom right of the screen.