Moodle Course Formatting Options
By default, your Moodle courses use the Topics format, but there are several other formatting options that will help you display course content in different ways. This tutorial will demonstrate how to change Moodle course formats and will give examples of the different formatting options available.
Changing Moodle Course Format
To change the format of a course, open the course, locate the "Administration" block and click on Edit settings.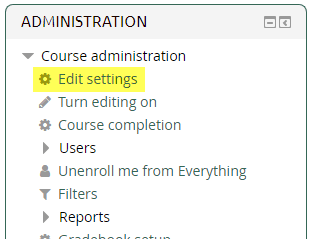 Locate the "Course format" area and in the "Format" drop down, you can select which format you'd like to use for the course.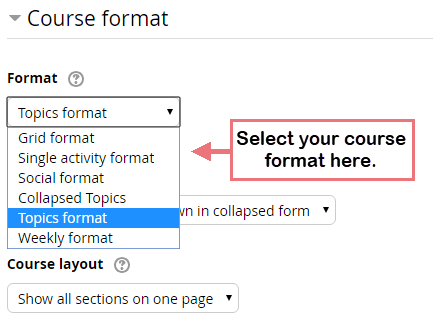 Additional display options will appear below the "Format" drop down and options will vary depending on the format selected.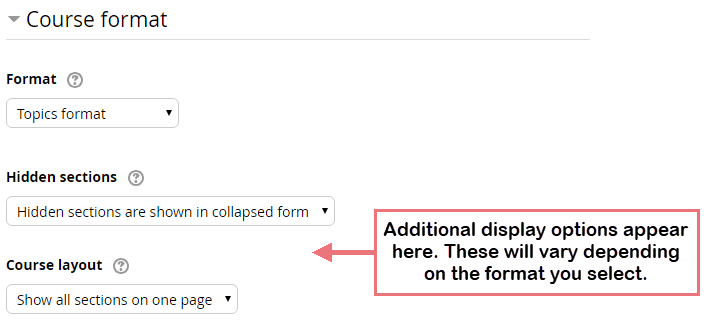 After you've selected the format you'd like to use, scroll down to the bottom of the "Edit course settings" area and click on the Save and display button.

The "Topic 0" Area
Before reviewing the course formatting options below, please note that the "Topic 0" area is the very first topic area in the course. It's static, it cannot be moved and it will appear in the same position in most of the formatting options.

Course Formatting Options
Topics Format
By default your Moodle course will be set to "Topics format", which displays several topic areas in a linear format on the course homepage. Students scroll down the page to get to view each topic area.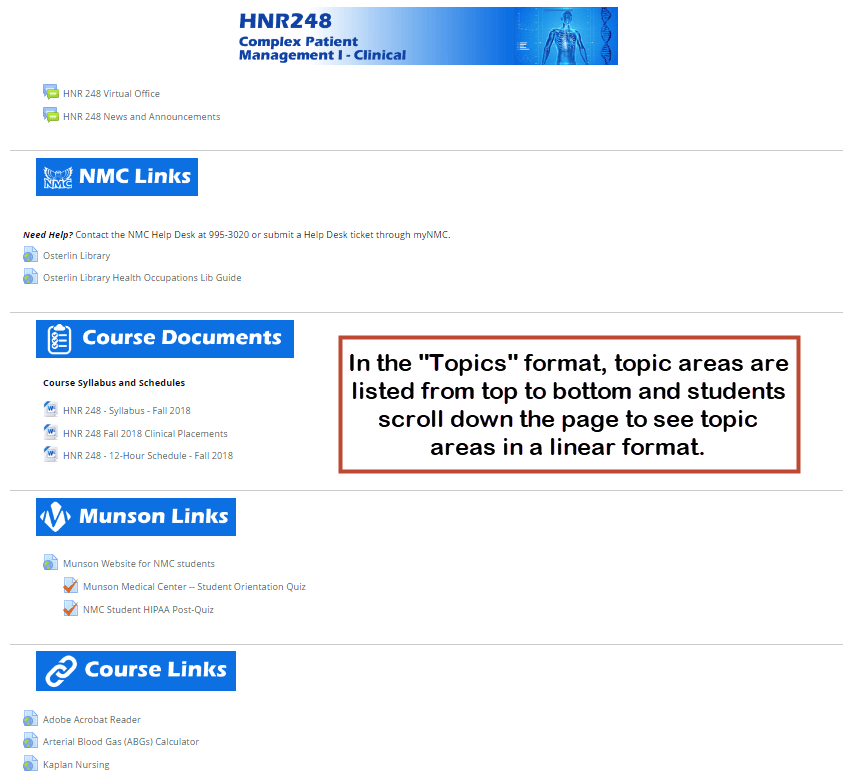 One Section Per Page
Go to Administration>Edit Settings>Course format>Course layout and select Show one section per page to see an alternative form of the topics format.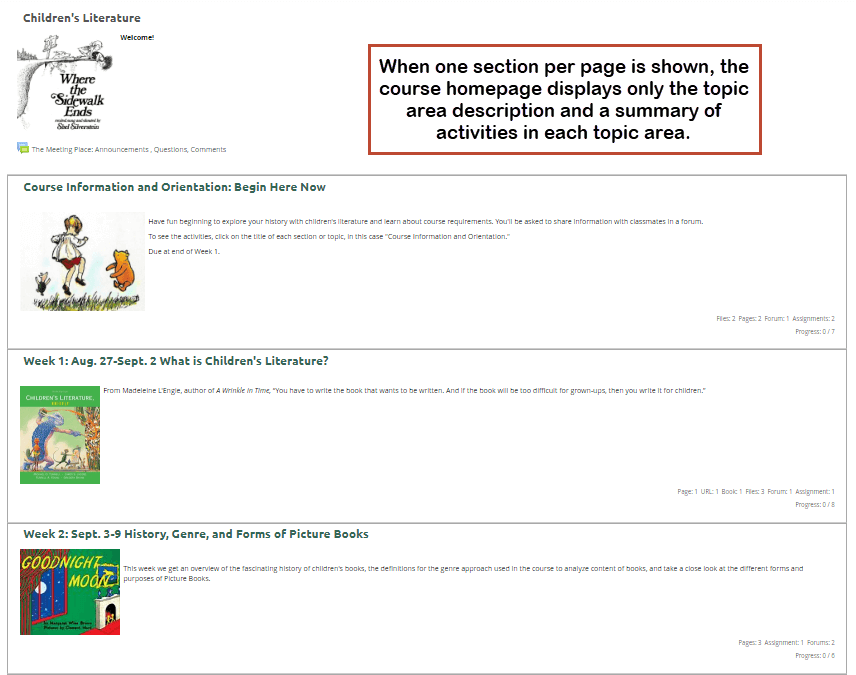 Collapsed Topics Format
The Collapsed topics format displays a clickable heading for each topic area in an expandable, accordion style format. When students click on the topic heading, the area will expand, displaying the resources and activities within the topic.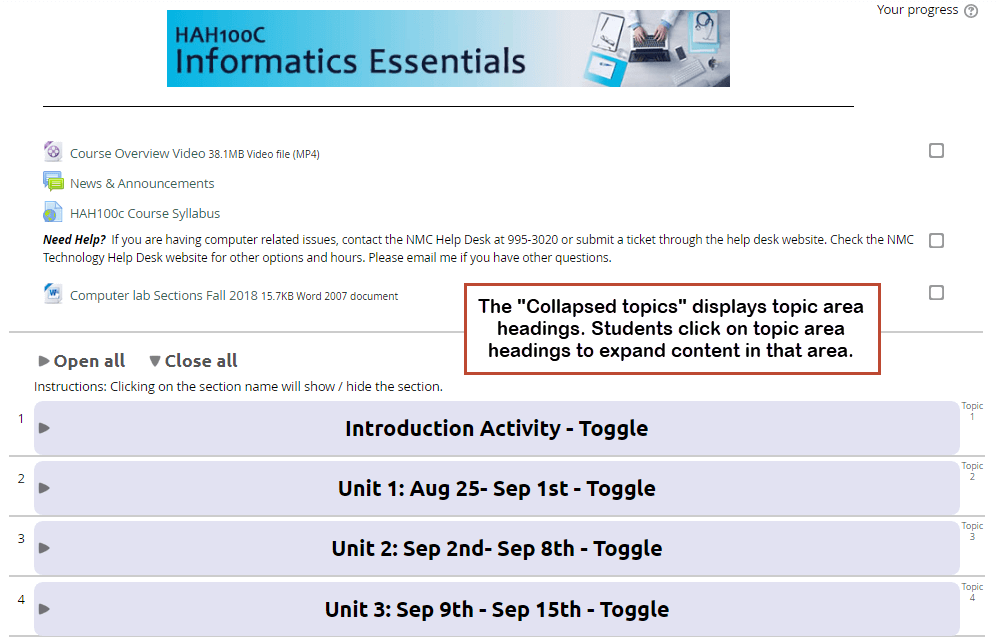 Go to Administration>Edit Settings>Course format to access additional options for changing the colors/icons/words within the collapsed topics.