Using the Moodle File Resource
Adding a File allows you to add any file from your own computer or storage device to use in your course.
Creating a File
From within your course in Moodle, Turn editing on, then in the topic area you'd like to add a File to, click the Add an activity or resource link at the bottom. Select File and then click the Add button at the bottom.  Enter a Name in the text areas provided. In the Content area you can either drag and drop your file into the text area where the blue arrow is, or click the Add… (piece of paper with a +) icon in the left corner of the menu box to browse for the file you would like to attach.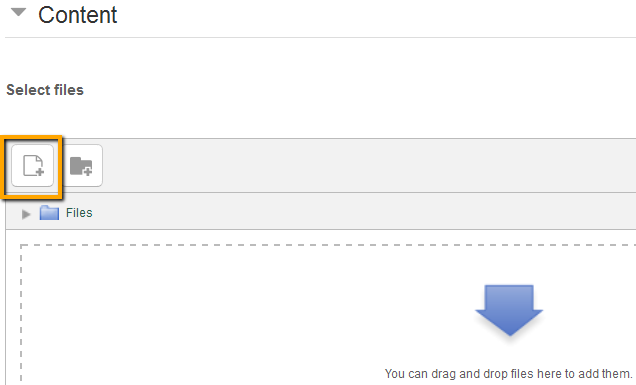 Under Appearance, using the Display drop down menu, select how you would like the File to open, such as in a new window, a pop-up, or embedded.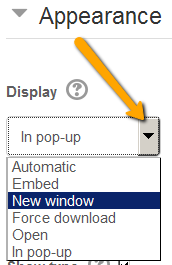 Also under Appearance, If you do not want the size and type of the file to show on your course page, make sure to uncheck the Show size and Show type checkboxes.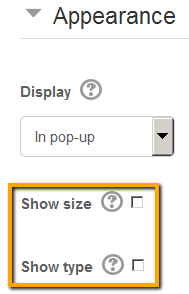 When finished, click the Save and return to course button at the bottom.