Step 1: In your course, open your quiz, and from the Administration menu, click on User Overrides.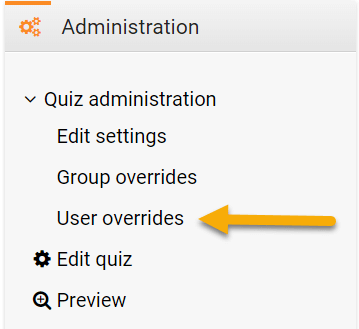 Step 2: Click the Add user override button, and select the student.
Step 3: Adjust the Time Limit (note that you can also change the open and close dates).

Step 4: If you have other overrides to apply, click the Save and enter another override button at the bottom. When finished click the Save button at the bottom.