All courses in Moodle are provided a Panopto folder specific to that course. By default, videos placed in that folder can be edited and shared by the course instructor and viewed by course students. Note that all course videos sharing and access settings can still be changed individually.
To add the Panopto block to Moodle, first navigate to the course and turn editing on. Next, scroll down the page until you see the "Add a block" block on the left. It will be the last block on the course page. Click the dropdown and select "Panopto":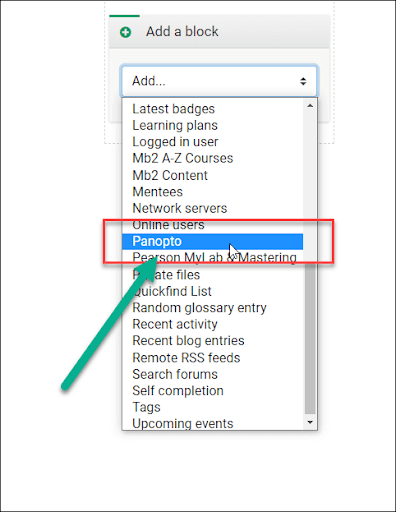 The course will reset and the Panopto block will appear on the left side of the course to instructors and students. Only instructors can see or click on the "course settings" link. Students will see links to available live sessions or videos placed in the course folder: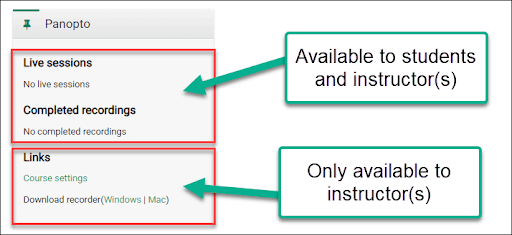 For detailed tutorials and support on using your video repository account, please visit Panopto support (https://support.panopto.com/s/).
For Moodle or Panopto help, contact the NMC Technology Helpdesk at 231-995-3020