Submitting Videos to Ensemble via a Dropbox Link
How it works
Your instructor will provide you with a link in your Moodle course to a dropbox that you can use to turn in your video or audio files. Go into your Moodle course and look for the link your instructor provided and click it.

The form will open, fill out the required fields. At the bottom either drag and drop your file into the area provided, or click on the Add file button to attach your file. You can only submit one file at a time.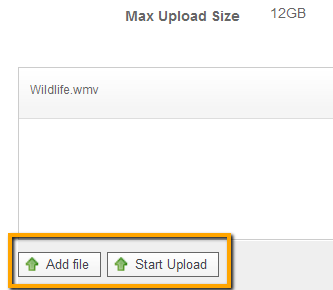 Once your file is attached, click the Start Upload button. Once you see the thank you message pop up, you're all set.