Switching Roles/Log in as in Moodle
Switching Roles
Step 1: In your course in Moodle, with editing turned on, from the Administration menu, click on Switch role to…
Step 2: Click role you wish to switch to. Clicking on Student will allow you to see your course exactly as students see it.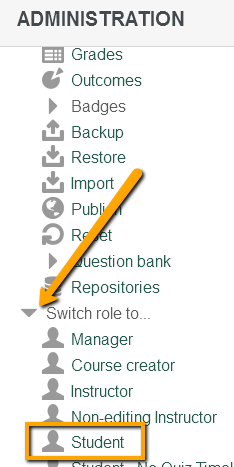 Step 3: To return to your normal role, click on Return to my normal role in the administration block.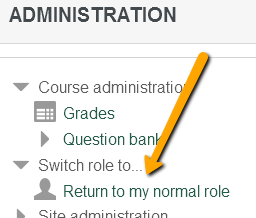 Log in As
Step 1: In your course in Moodle, with editing turned off, from the Administration menu, click on Log in as, then click on Course users. Click the student's name you wish to login as.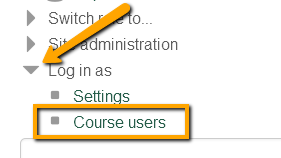 Step 2: A message will display saying "You are logged in as 'student's name'", click Continue.
Step 3: To return to your role you will have to log out by selecting Log out from the drop down menu located to the right of your picture at the top of the page.