Turn Editing On
As an instructor, in order to make edits in your course, you need to turn on the editing icons by clicking the Course management button and selecting Turn editing on. You should now see that all the editing icons have appeared.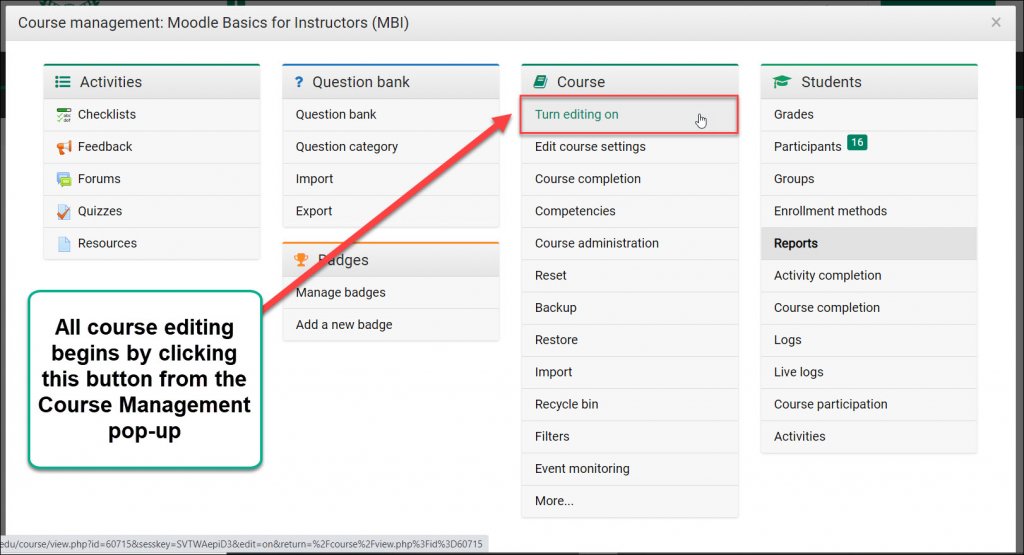 Editing Icons

Edit Summary, Edit Settings, or Actions.

Move.

Edit Title.

Show.

Hide.

Highlight as Current Topic Area.

Hide block.

Move Icon in grade book.

Shows help information about a feature.

Delete.
For Moodle help, contact the NMC Technology Helpdesk at 231-995-3020