To get started using the Breakout Rooms feature in Zoom, click on Breakout Rooms in the lower right corner of an active Zoom meeting.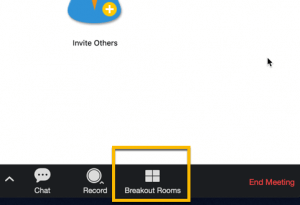 When the next window opens, enter the number of rooms you need, decide if you would like to have participants automatically assigned to the rooms or if you would like to manually assign them and then click on Create Breakout Rooms.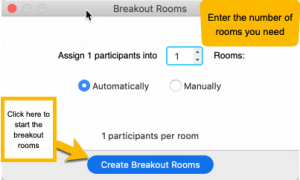 A list of Breakout Rooms will open in the next window and you will have the opportunity to assign attendees to the rooms if you chose to do so manually. Click on Assign and then the box next to each name you would like to assign to the rooms. When you are done, click on Open All Rooms in the bottom right corner.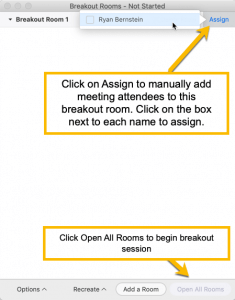 Attendees will be prompted by a pop-up to enter the Breakout Room. When they click on Join, they will be in the room.

To leave a Breakout Room, attendees simply click on the Leave Breakout Room in the bottom right corner.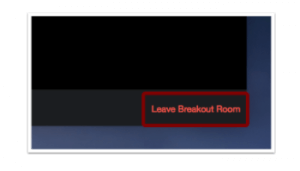 For an in-depth guide on Breakout Rooms, please visit Zoom's "Managing Video Breakout Rooms" video tutorial.