Using the ReadSpeaker Block in Moodle
Link to "Using Readspeaker Block in Moodle" Video
To add the ReadSpeaker block, open a Moodle course, turn editing on and locate the Add a block, block in the left hand margin. Select ReadSpeaker Enterprise Highlighting from the options in the drop down.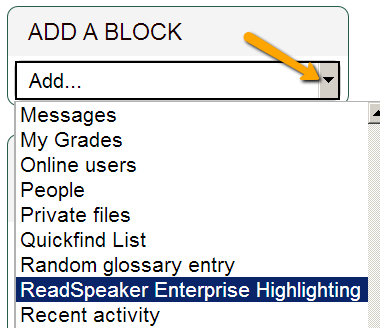 The Listen to this page using ReadSpeaker block will be created for you and your students.
It's important to note that you've only added the block to your course homepage. If you'd like to add the block to all pages within the course (quizzes, forums, etc.), click on the gear icon in the upper right hand corner of the block and select Configure Listen to this page using ReadSpeaker block.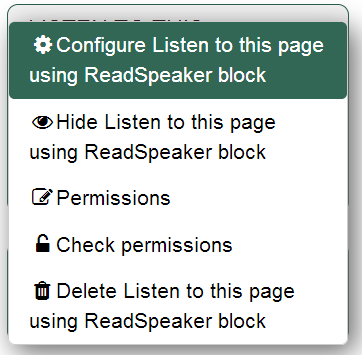 In the Where this block appears area, select Any course page from the Display on page types drop down menu. When you are finished, click the Save changes button.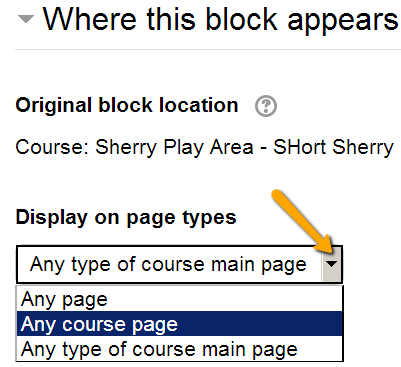 Back on the course homepage, click on Listen inside the block and ReadSpeaker will starting reading the entire course starting at the top of the page. Be patient, it may take a moment to load. As ReadSpeaker reads the course, you can use the tools within the block to stop, pause and resume the audio. You also have a few settings available and you can download an mp3 file of the course too.