Accessing the Moodle User Report
As an instructor, you can look up an individual student's user report. From within your course open your grade book by selecting Grades from the Navigation block.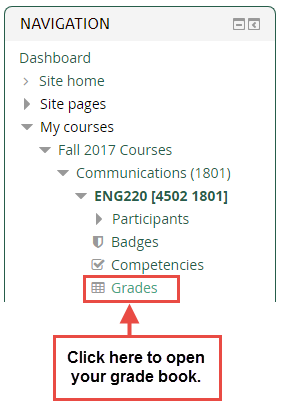 Click on the link for User report under the View tab.
Use the Select all or one user drop down menu located on the right side of the screen to select the student whose user report you'd like to view. Once you click on the student name, the screen will refresh and their grades will be displayed for the course.