The students' view of the grade book looks similar to the User report that instructors see from the View tab in their grade book.
When a student goes into the grade book, by default, they see their User report, which shows:
Their grades
Any feedback from the instructor
A link back to the assignment
The student also has the option in their grade book to click on the Overview report link under the View tab to see a list of their courses and grades.
Instructors can control how the student view of the grade book looks. For example, instructors can choose whether they see feedback, a letter grade, etc.
To control these settings, open your grade book by selecting Grades from the Students section to the far right in the "course management" menu.
To change the User report:
Step 1: Click the Setup tab and then the Course grade Settings tab.
Step 2: Scroll down to the User report section of settings. Decide which items you want to
Show or Hide by using the drop-down menu for each item.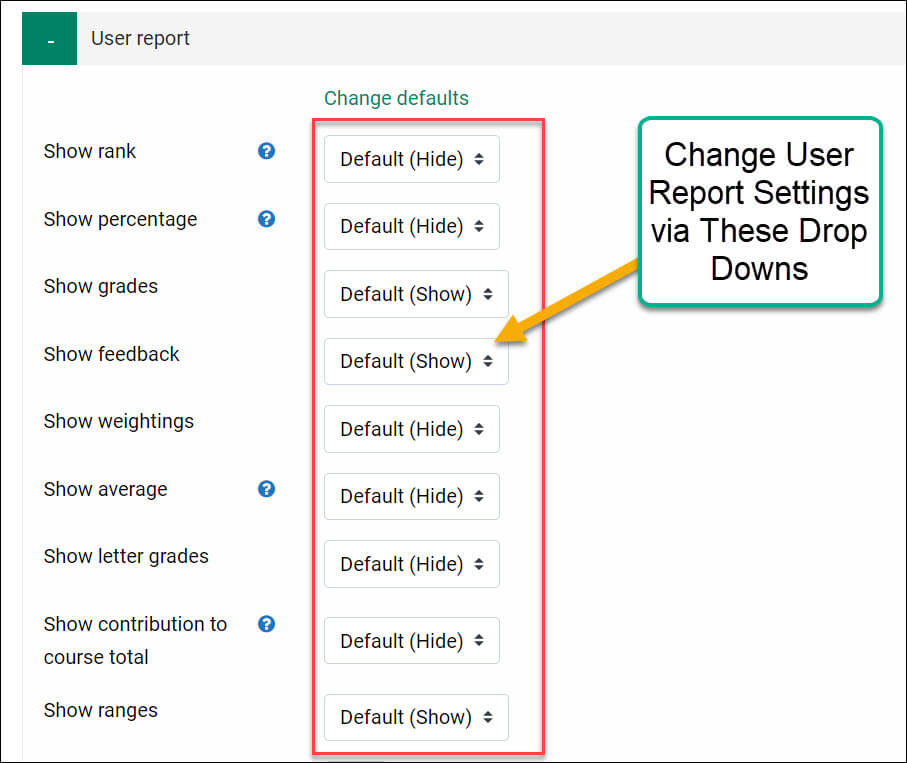 Step 3: When finished, click the Save changes button at the bottom.
For Moodle help, contact the NMC Technology Helpdesk at 231-995-3020