The Center for Instructional Excellence supports student learning by encouraging faculty-driven initiatives, promoting development of faculty knowledge, and recognizing the achievement of excellence.
Links to conferences that faculty have attended in the past.  View Conference reviews.
---
Friday Forums
12:00 PM – 1:30 PM | 110 Founders Hall | Lunch provided | RSVP to Rita Kucera, rkucera@nmc.edu
OCT 3:  Writing & Measuring Learning Outcomes
NOV 7:  Open Education Resources
DEC 5:  Student Success
FEB 6:  How to Handle Difficult Situations
MAR 6:  Writing Standards
APR 10:  Best Practices
20 Minute Mentor Coffee Club
10:00 AM | Coffee Provided | No RSVP Necessary
Place the following dates on your calendar and join CIE to view and discuss a segment as a group. View any of the 20 Minute Mentor videos on your own at any time with a login.  Follow the instructions provided here to create an account.
Fall sessions in JB 140:
SEPT 19 (JB 140): "How Can I Effectively Teach Unprepared Students?"
OCT 24 (JB 140): "Where Can I Find Flippable Moments in My Classes?"
NOV 21 (JB 140): "Can I Safely Send Group Text Messages to Students for Free?"
Spring sessions in HS 101:
JAN 23 (HS 101): "How Can I Use Low-stakes Quizzing to Enhance Learning?"
FEB 20 (HS 101):
MAR 20 (HS 101):
APR 24 (HS 101):
On-Campus Professional Development Days
AUG 15, 8:30 AM
New Faculty Institute, Fall session – CIE hosted training for all new regular and adjunct faculty.
AUG 18, 1:00 PM (following Opening Conference and the general faculty meeting)
Join CIE for a Learning Outcomes Workshop.
OCT 7, 8:00 AM through early- to mid-afternoon
Our ninth-annual NMC Fall Conference – plenary session, four sets of six concurrent professional development breakout sessions, and one networking session.  Lunch provided. View Recorded Sessions
JAN 5, 10:30 AM – 2:30 PM, Hagerty Center
Dr. Constance Staley will lead a session on student resilience during the latter part of President Nelson's morning Opening Conference, presenting to all NMC faculty and staff. Dr. Staley will join faculty after lunch to continue the conversation.
Jan 7, 8:30 AM
New Faculty Institute, Spring session – CIE hosted training for new regular and adjunct faculty and for recently-hired regular and adjunct faculty who missed the Fall session.
Reading Groups
CIE Reading Group
The CIE Board selects one or more books which have connections to the classroom, but also reach beyond the campus to enrich our personal and professional understanding.  The titles chosen for this year are:
The New Science of Learning:  How to Learn in Harmony with Your Brain
Whistling Vivaldi:  How Stereotypes Affect Us and What We Can Do
These titles were discussed at the fall professional development day.
Contact Rita Kucera to request a book
Global Literature Reading Group
Please click here for titles and discussion dates for the Global Literature Reading Group.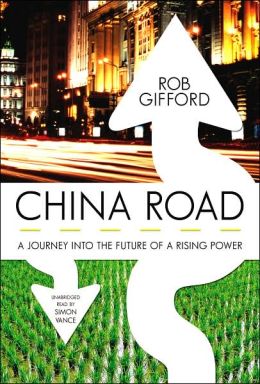 Meetings:
Purple Hibiscus, Friday, November 21, 2014
China Road:  A Journey into the Future of a Rising Power, Friday, April 17, 2015
Contact Tina Ulrich to request a book
< >
CIE Resource Library
CIE maintains a section of books and resources within the Osterlin Library for faculty use.  Browse the the titles online.
Fulbright Scholar Program
France and Germany IEA Seminars Webinar, Wednesday, December 17, 2PM EST. Program staff will give advice on submitting a strong application for either the Germany or France International Education Administrator seminar. Recent alums from both programs will share their experience and advice. The application deadline for these two week programs is February 2, 2015. For registration, please follow the link here: http://www.cies.org/event/france-and-germany-iea-seminars.
Fulbright Postdoctoral Scholar Awards: Deadline January 15, 2015
Fulbright Artic Initiative: Deadline February 16, 2015
Fulbright Visiting Scholar Program for Iraq and Junior Faculty Development Programs for Lebanon and the Palestinian Territories
The Fulbright Scholar Program, sponsored by the U.S. Department of State, is administered by CIES, a division of IIE. Opening Minds to the World®
Contact Jeff Straw for more information about the Fulbright Scholar Program.