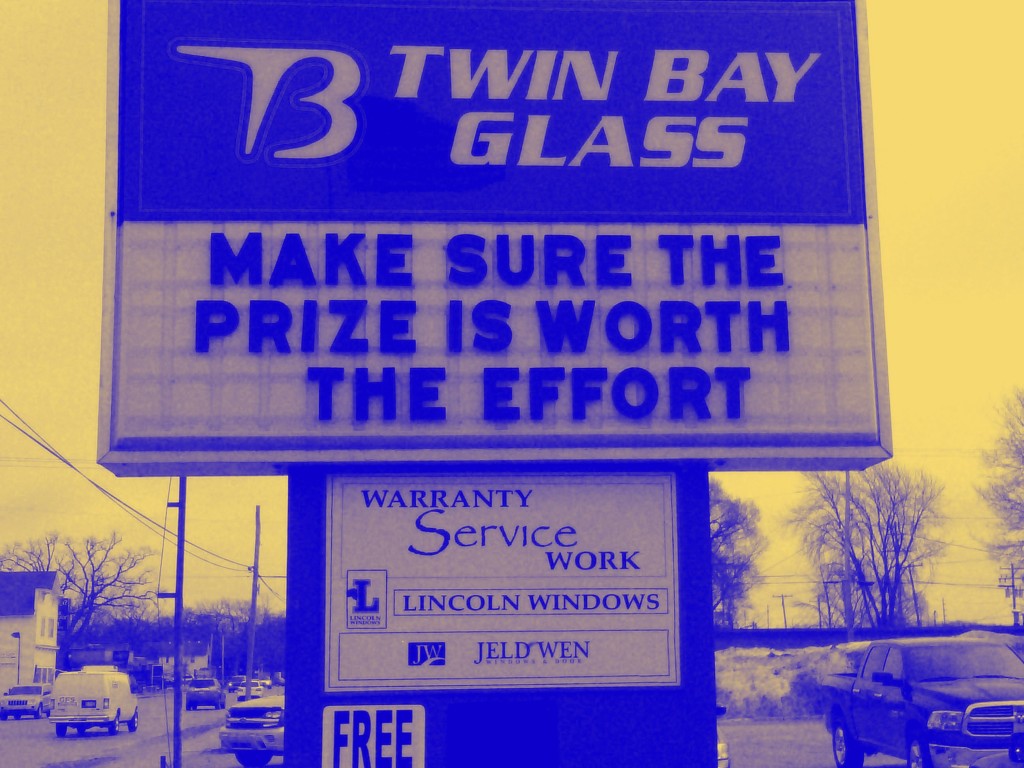 A common refrain heard at instructor events is the amount of effort students put into their work.  Driving by this sign today, I had to laugh at the simple advice on how to fix situations where students aren't putting in the needed effort to meet desired instructor results.
When I stopped to take the picture, I had time to read the fine print below, and wondered how many instructors have managed to link the work done in their classes to a warranty of desired results for students?
If you are one of those who cannot easily rattle off a list of significant outcomes and their related warranties of results for those students who succeed, you may want to consider approaching others in your department or a member of the Learning Outcomes Team for assistance.  We are happy to help, because after all, if our students don't have possibilities to be successful when they leave here, we aren't successfully doing our job here as higher ed instructors.
(Special thanks to those in the Automotive Programs led by Wayne Moody, who for years has put students and the community first).