Welcome to our Support Center
Adding Events to the Moodle Calendar Block
To add a manual event to the Calendar block:
Step 1: Click on the date you'd like to add an event for.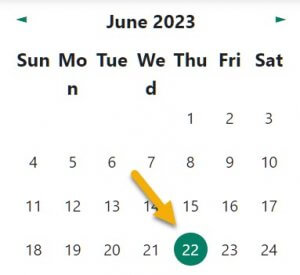 Step 2: Click the New event button located on the right. If you don't see it, collapse the Events key menu block by clicking the X in the upper right corner.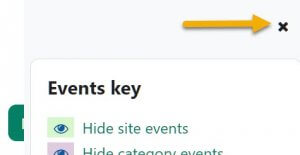 Step 3: Fill out Event title, Date, Type of Event, Description,  Duration etc.
Step 4: Click the Save button. Your manual event has been added.
For Moodle help, contact the NMC Technology Helpdesk at 231-995-3020.