Welcome to our Support Center
Zoom is a video/web conferencing platform that can be used for meetings and screen sharing with NMC faculty, staff and students.
If you'd like a Zoom account, follow the steps below. Your Zoom account will be auto-created using your NMC ID and password.
Step 1 – Direct your web browser to nmc.zoom.us
Step 2 – Click "Sign in" and then "Sign in with SSO."
Step 3 – If you are not logged into your NMC account, the Sign In with SSO window will ask you to enter the Company Domain. Type "nmc" before the .zoom.us in the blue box.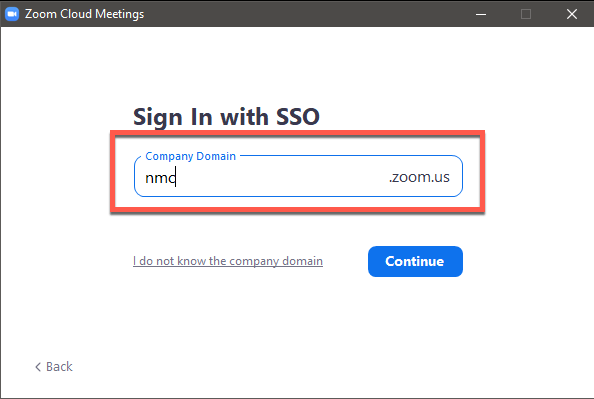 Step 4 – Log in with your NMC ID and password. Your account will be created. The next time you go to nmc.zoom.us you can pick SSO or if you are already logged into your NMC account through my.nmc.edu, your Zoom account will automatically open.