Welcome to our Support Center
Creating the Instructor Information (HTML) Block in Moodle
NMC instructors are required to include contact information in their Moodle course shells. The preferred method is through a Text block, which when completed, will look like this: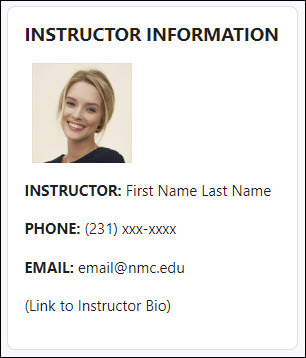 To create an instructor information block, first add a Text block (https://teaching.nmc.edu/knowledgebase/adding-a-block-in-moodle/) to your course. Then, complete the following steps:
Step 1: From within your course, toggle Edit mode to ON and make sure you have a blank Text block located in the block drawer on the right of your course page.
Step 2: Click the gear icon (Actions menu) in the upper right corner of the desired Text block and click Configure (new text block) block: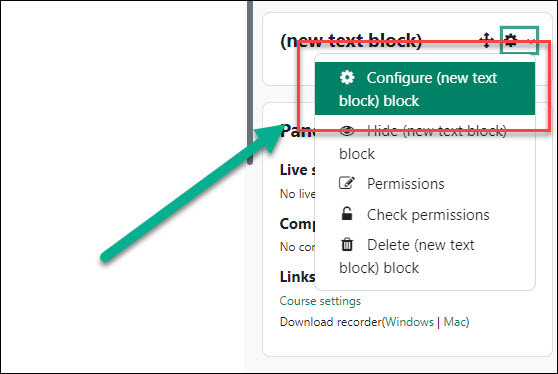 Step 3: Add the desired contact text information to the block. Most instructors include their name, email address, phone number, and some biographical information.
Step 4: Add a picture to your block. To add a picture:
Click the Down arrow icon (first one) and then the Image icon that will appear directly below it.
Click the Browse repositories… button and then Upload a file from the list on the left
Click Browse… to locate and select your file. Once you have, click the Upload this file button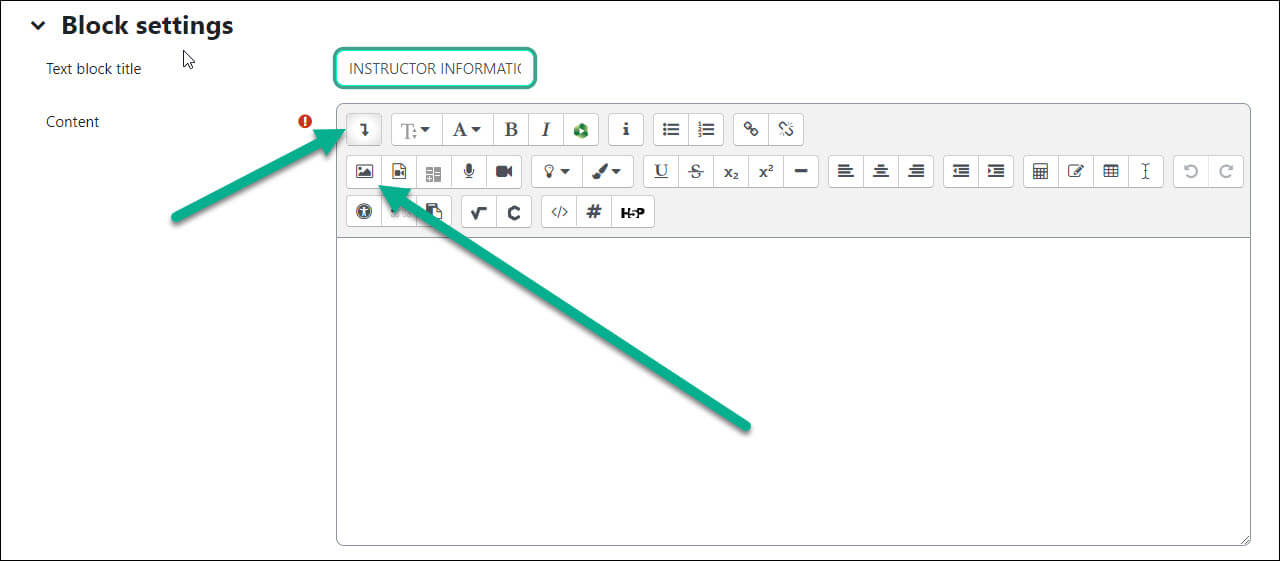 Step 4: For the picture:
Type your first and last name into the Describe this image for someone who cannot see it box
Change the size (try 100×100 or something similar)
Choose the desired position using the Alignment drop down menu (we recommend Middle)
Click the Save image button at the bottom
Step 5: When finished, click the Save changes button at the bottom. Your contact information block is complete!
For Moodle help, contact the NMC Technology Helpdesk at 231-995-3020