Welcome to our Support Center
Hiding & Showing Moodle Gradebook Categories & Grade Items
Instructors can hide categories and grade items from students in their Moodle gradebook. Hide means that your students will not see those categories or items in their grade report.
STEP 1: Within your course in Moodle open your gradebook by selecting Grades from the Course headings: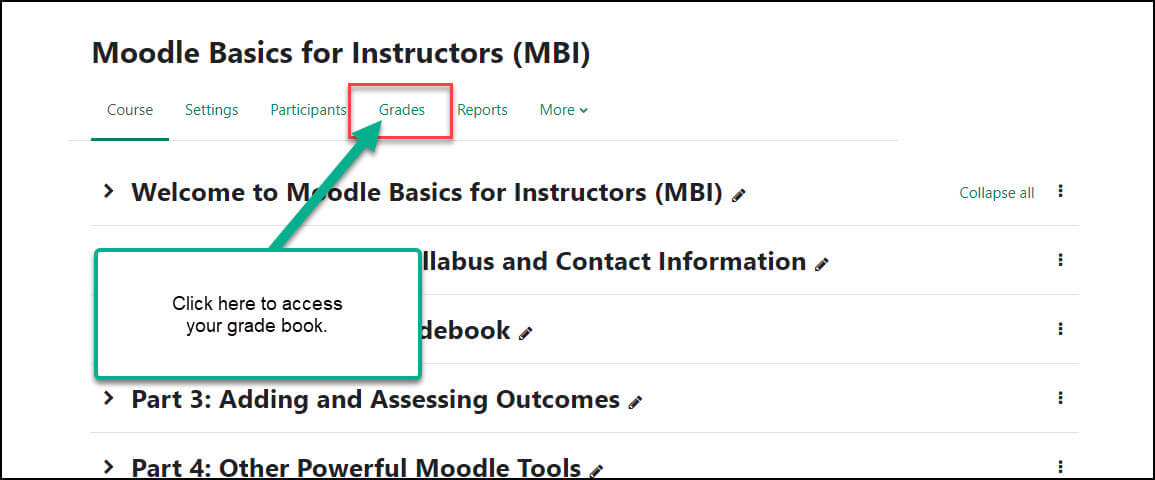 STEP 2: On the next page, select Gradebook setup from the top left dropdown: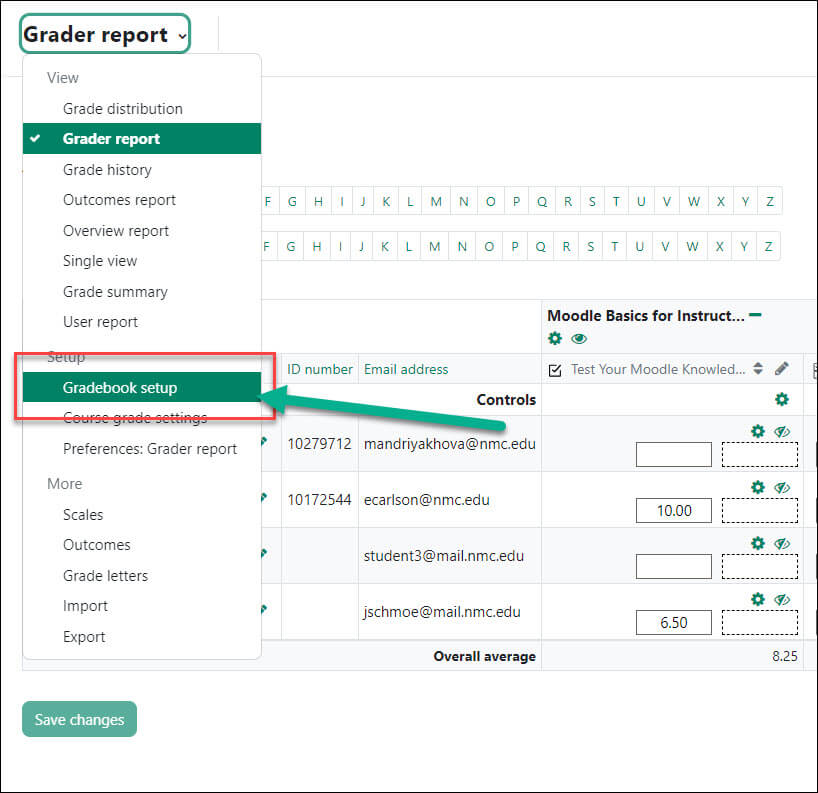 To Hide a Visible Item: Under the Actions column, use the Edit drop down menu located at the right side of the page from the visible category or item you want to hide, click the eyeball (Hide) icon:

Your screen will refresh and the item you chose to hide will show in a very light gray and the Hide icon changes to an eyeball with a slash through it, or the Show icon.
To Show a Hidden Item: Again, under the Actions column, use the Edit drop down menu located at the right side of the page from the hidden category or item you want to show, click the slashed eyeball icon:

Your screen will refresh and the item you chose to make visible is shown in its original color and the Show icon changes to an eyeball and the action display now says "Hide."
For Moodle help, contact the NMC Technology Helpdesk at 231-995-3020