Welcome to our Support Center
How to use Date Reports in Moodle
Changing multiple due dates can be a daunting process, but by using dates report, it can make the process much more efficient by putting all your due dates on one page!
Accessing Date Reports
1: In your course in Moodle, navigate to the course menu, and click Reports. This will show you a list of options. Select Dates.
Changing Due Dates

1: Choose the type of activity you want to change the due date of from the drop-down menu located under Activity type. This will list all activities of that type. If you want to see every activity in your course, ignore this drop-down and proceed to step 2.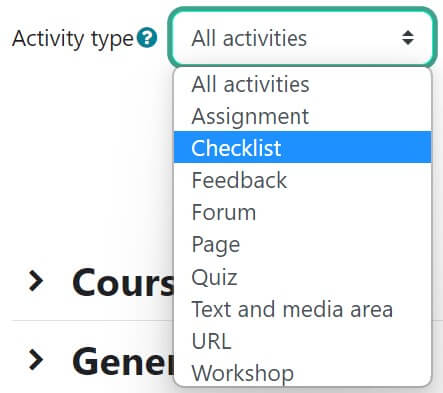 2: Click the down arrow next to the course section you wish to change due dates in or click Expand all to view all course content of that type of activity.
3: Check Enable for each desired category (Open the quiz, Close the quiz, or Expect completed on) and use the calendar pop-up icon or the drop-down menus to adjust the dates.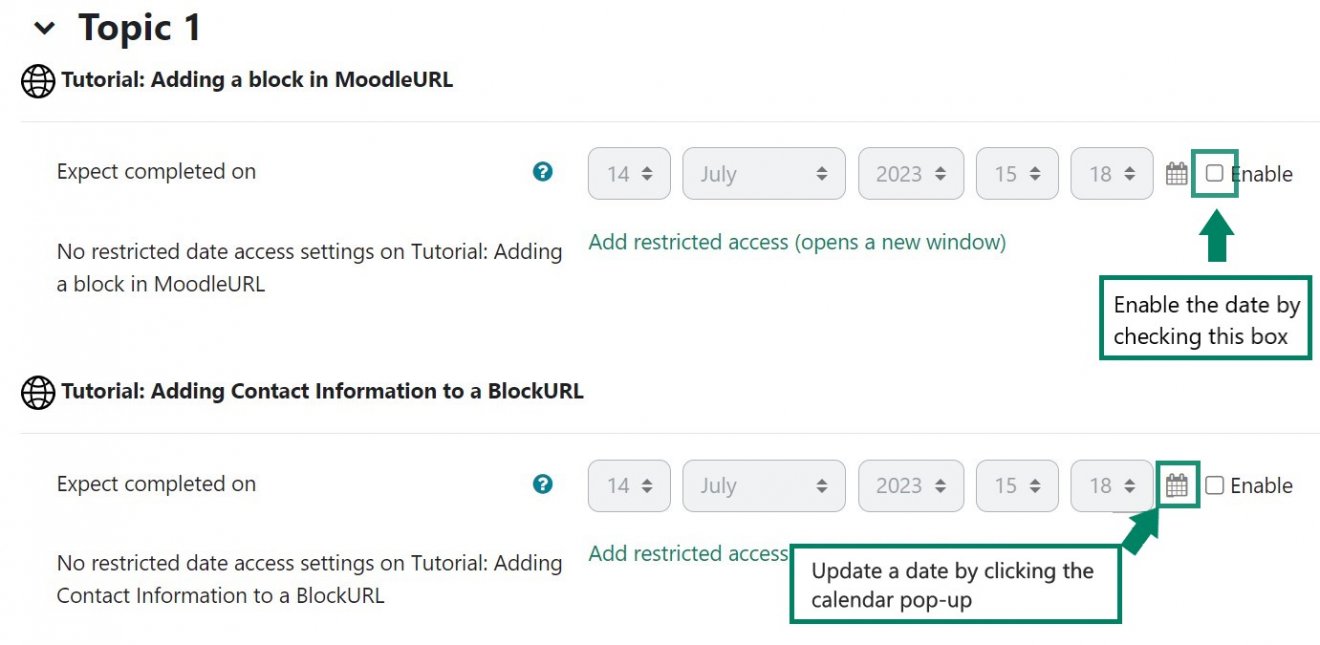 4: Scroll to the bottom of the page and click Save changes.