Welcome to our Support Center
Integrating Zoom into Moodle
After you've created your Zoom account, you can easily integrate your Zoom meetings into your Moodle course using the Zoom External Tool Activity.
NOTE: You can also add Zoom meetings via the URL activity and a Zoom meeting link.
Step 1: Log into Moodle, open the course where you'd like Zoom to appear, and toggle Editing mode to ON.
Step 2: Go to the topic area where you'd like to link to Zoom and click on Add an activity or resource: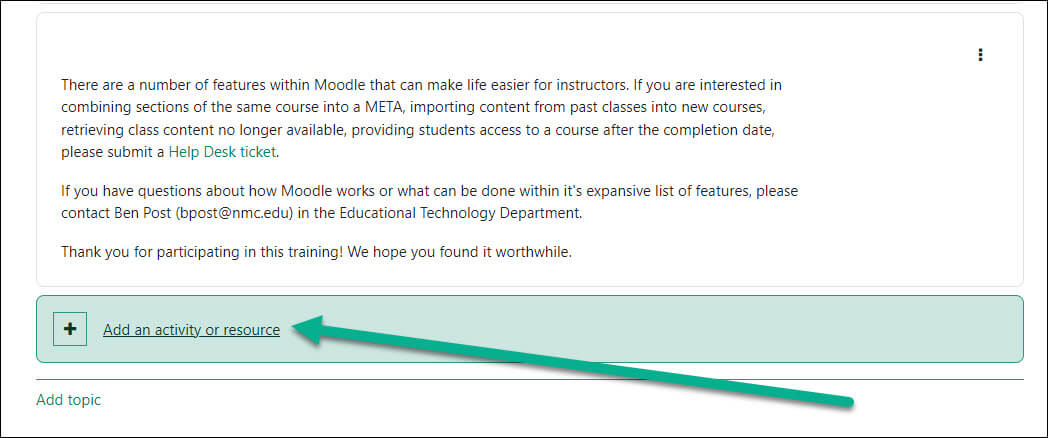 Step 3: In the Add an activity or resource pop up, select the Zoom meeting option: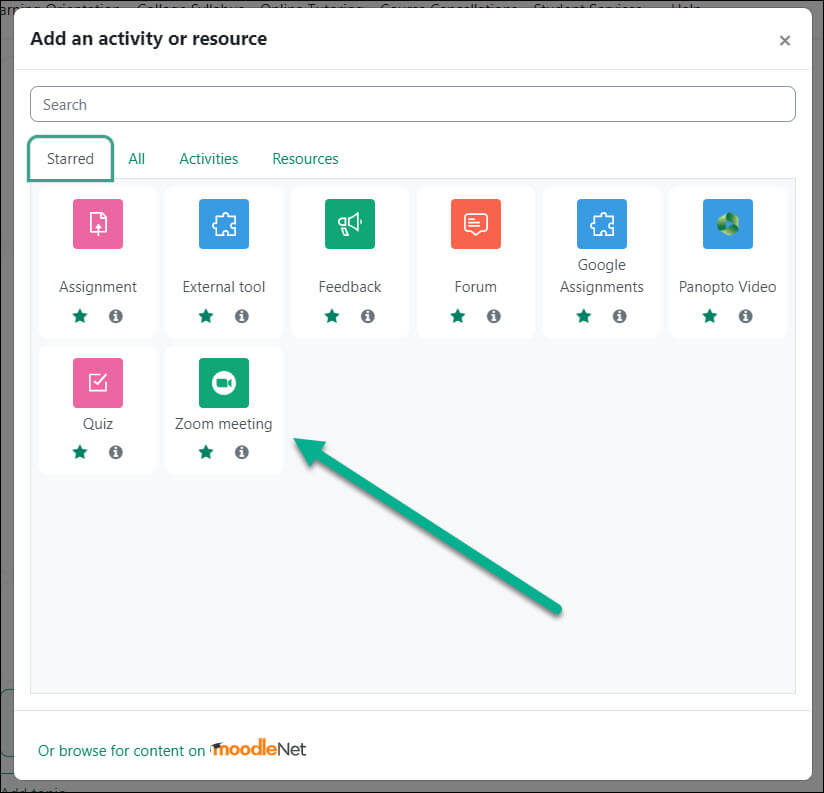 Step 4: Create a name for the Zoom meeting and adjust the desired meeting settings, which are the same settings available in Zoom's web interface, and then click on Save and return to course.
Your activity will now appear in the Moodle course. When you launch the activity, your Zoom meeting will start.
For Moodle help, contact the NMC Technology Helpdesk at 231-995-3020