Welcome to our Support Center
Sign In to Your NMC Zoom Account on Apple or Android devices
To sign in to your NMC Zoom account using Single Sign-On on Apple or Android mobile devices the first step is to download the Zoom Cloud Meetings app from the Apple App store or the Google Play store. Open the app on your mobile device.
Tap Sign In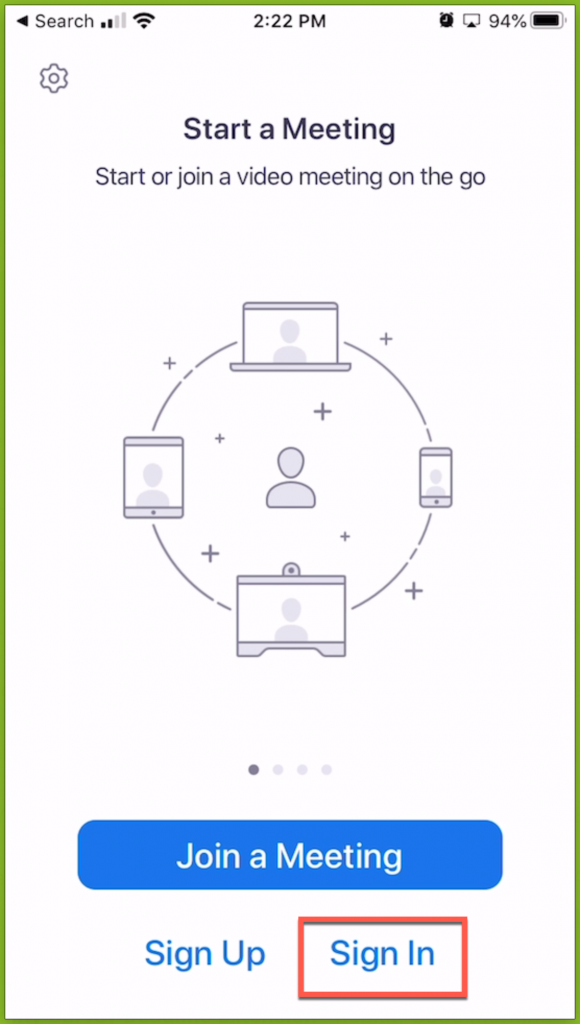 Tap SSO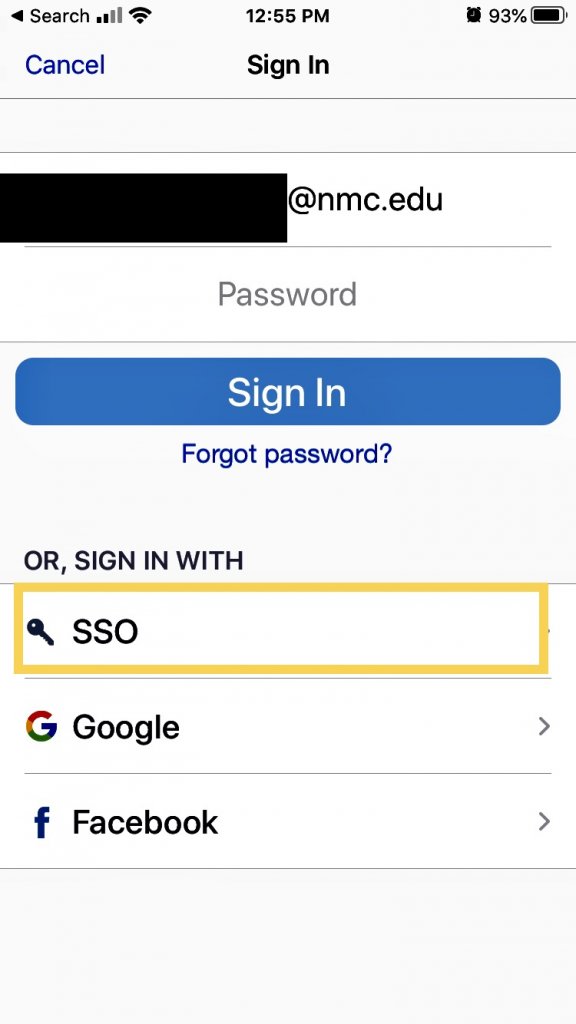 Enter "nmc" in the blank space before zoom.us in the Enter your company domain pop up.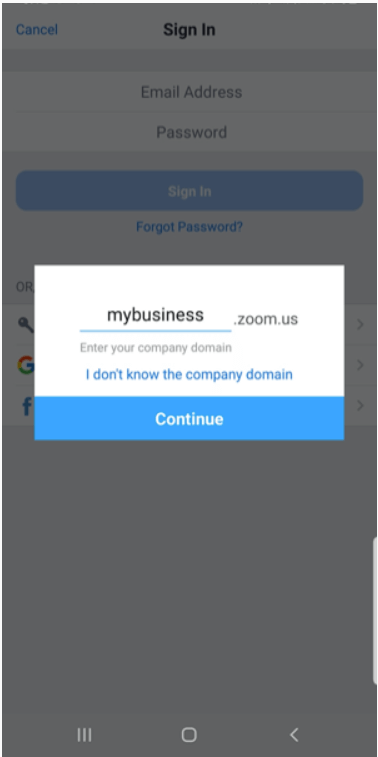 Log into NMC's IDP system with your NMC ID and password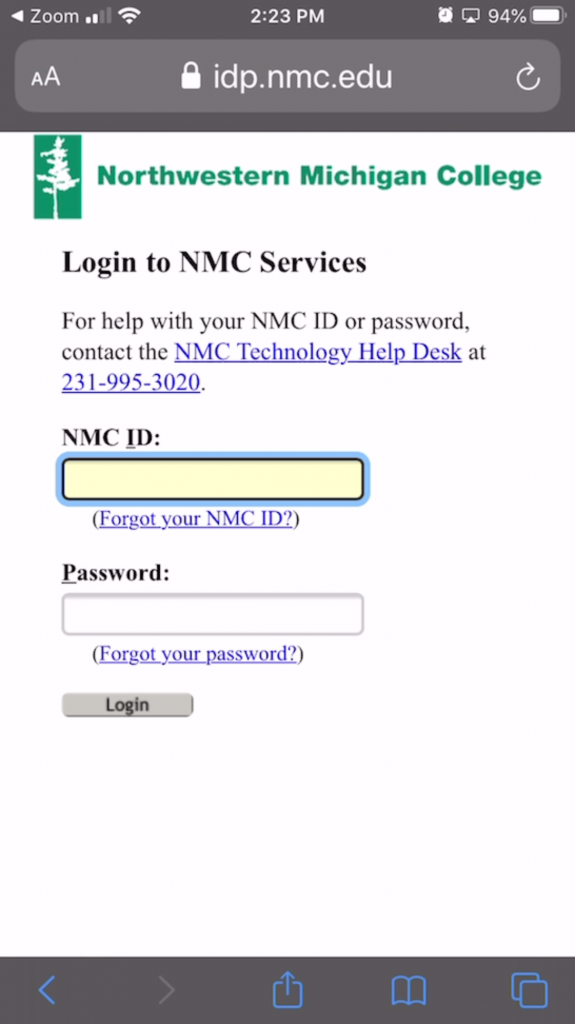 Use the mobile app to join meetings, start a new meeting, or access and launch meetings that you have already scheduled.