Welcome to our Support Center
Switching Roles/Log in as in Moodle
Sometimes it can be helpful to view a course from the student perspective. You can do this by viewing a course as a sample student via the Switch role to… option or from the perspective of a student who is in your participants list from the Log in as option. Here's how to do both:
Switching Roles
Step 1: In your course in Moodle, click your name in the upper right of the screen and click on Switch role to…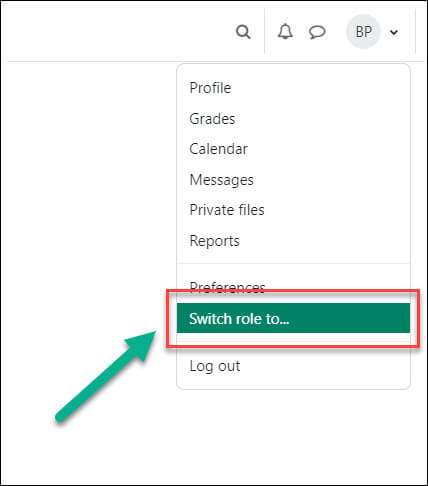 Step 2: Click role you wish to switch to. Clicking on Student will allow you to see your course as a student would see it.
Step 3: To return to your normal role, return to your profile icon at the top right of the screen and select Return to my normal role: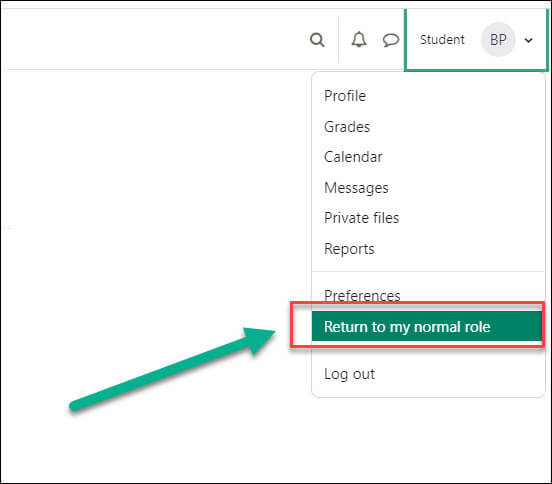 Log in As..
There may be times when you need to see your course from the perspective of a specific student in your class. Here's how to do that:
Step 1: In your course in Moodle, click on the Participants link from the course dashboard: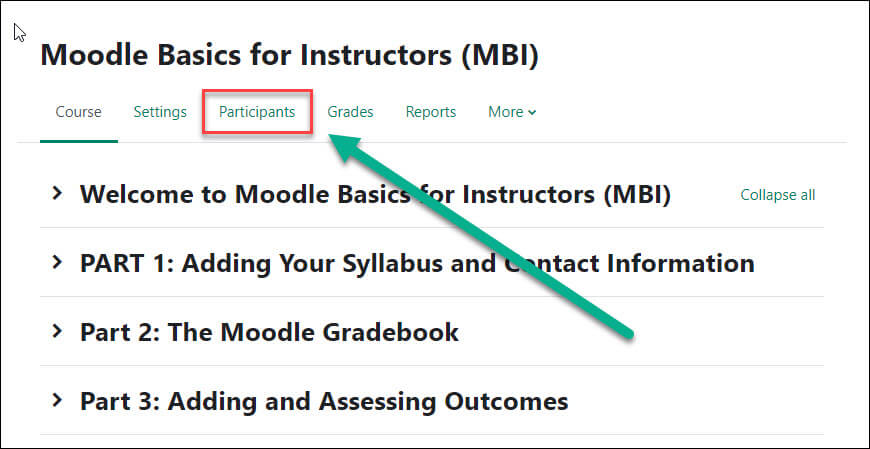 Step 2: Click on the name of the student you wish to log on as. You will be directed to their profile page. From the Administration block on their profile page, click on Log in as and then click Continue from the next page: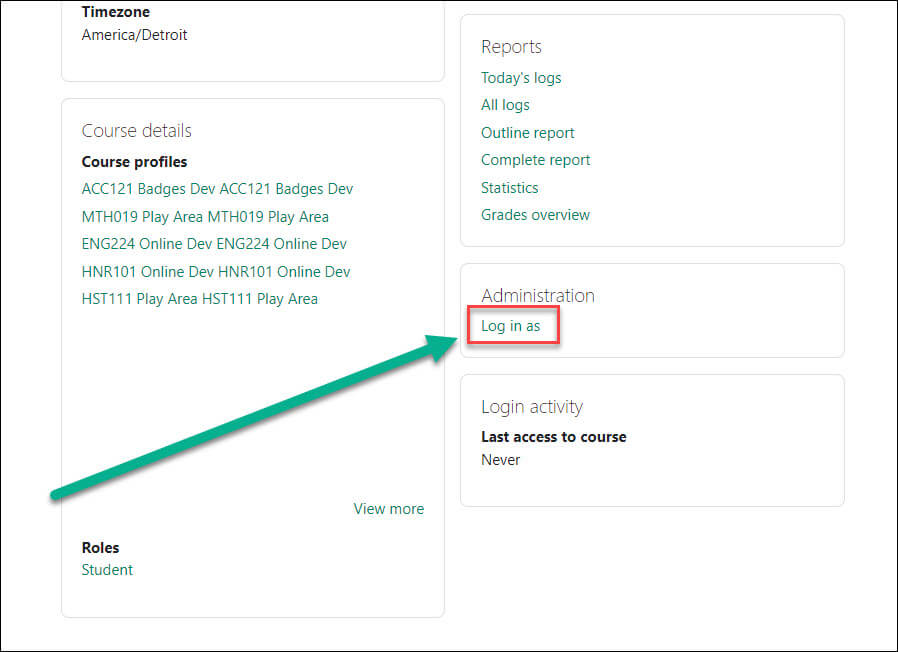 Step 3: To return to your role you will have to log out by selecting Log out from the drop-down menu when you click on your name at the top of the page. After logging out as a student, click on Dashboard to return to your Moodle homepage: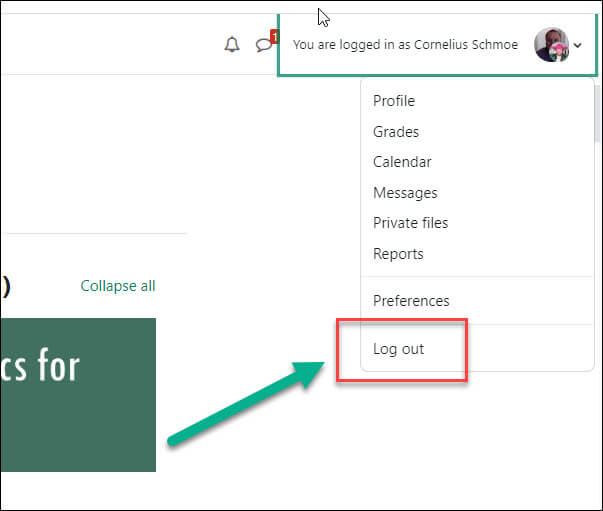 For Moodle help, contact the NMC Technology Helpdesk at 231-995-3020