Welcome to our Support Center
Trouble-Shooting Tips for TurningPoint
When you import information or start a brand new presentation, double check that the following preferences/settings are set properly:
Open the TurningPoint Dashboard and click the PowerPoint Polling choice from the center of the page. PowerPoint opens, open your presentation or double-click on Blank Presentation to get started. In PowerPoint, under the TurningPoint tab, select Preferences.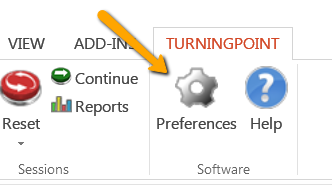 Once the Preferences window opens, select PowerPoint on the left and check the following: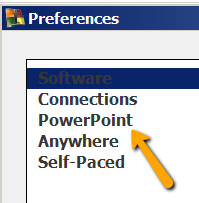 Under Charts make sure Results Display is set to After Polling.

Scroll down to Competitions and under Fastest Responders make sure that Display Correct Responders Only is NOT checked.

In the same section under Participant Scores, change Participant Information to User ID. Click Close when finished.