Moodle Journal Activity
This activity allows instructors to obtain student feedback about a specific topic.
Step 1: In your course, with Turn editing on, then in the topic area you would like to place the Journal activity, click the Add an activity or resource link located at the bottom. Select Journal and click the Add button at the bottom of the menu.
Step 2: For General settings, fill in the Journal Name and enter your Journal Question in the text areas provided.
Step 3: From the Days available drop down menu, select how long this will remain open for students to come in and respond.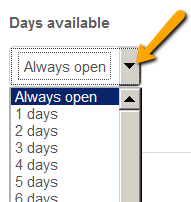 Step 4: Under Grade, select how many points the activity is worth and select what Grade category this should be under in your grade book.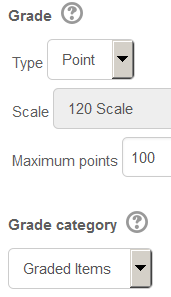 Step 5: When finished making your selections, click the Save and return to course button at the bottom of the page.
Grading the Journal Activity
Step 1: In your course click the Journal assignment to open it.
Step 2: Click on the View journal entries link located towards the upper right of the window. This opens the Entries window where you can scroll through all students, read their entries, grade them and provide feedback.
Step 3: To give points, click the drop down menu to the right of Feedback: and select the points you wish to assign.
Step 4: Type your feedback into the text area provided.
Step 5: When finished, scroll to the bottom of the page and click the Save all my feedback button.