August 19th is the date to be ready! Online courses will be "turned on" and students will be populated into them. Remember that all online classes are made available to students five days prior to the start of the semester or class session.
Here are a few things to consider as you prepare: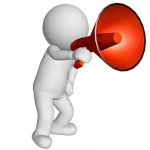 IMPORT your course materials.  Find instructions in the Import course document
UPDATE your assignment dates. There is a handy quick way of updating your assignment and quiz due dates in one location. Find instructions in the Update Assignment Dates Document.
OPEN – Your students will be added to your eLearning (Moodle) shell, five days prior to the start of the course.  We will be turning on the online courses only.  To turn on your Hybrid or F2F course find instructions in the Open Course Document
FIND help resources – check out our Instructor Resources, Student Resources or contact the NMC Technology help desk
If you would like help importing your content into your shells or you would like a Meta Shell created please submit a help desk ticket and we will do that for you.
To contact the Help Desk for additional assistance please do one of the following: