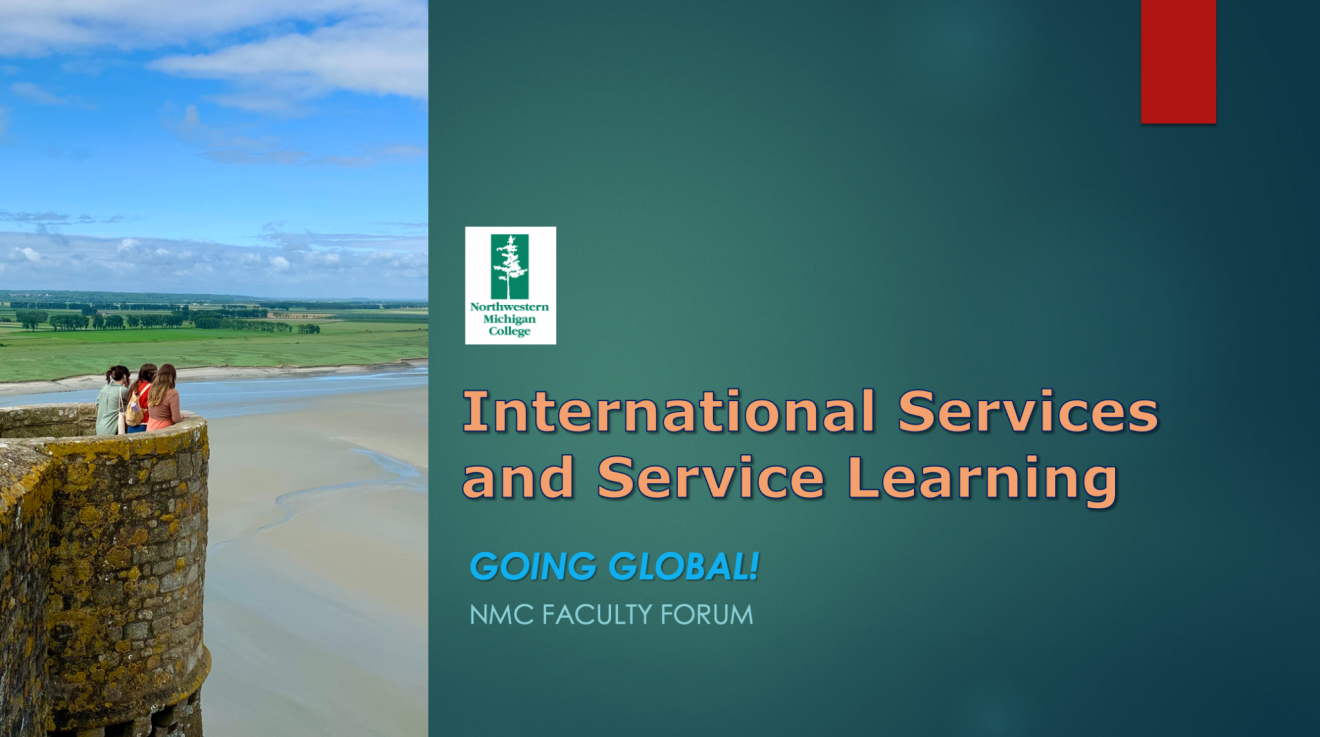 Thanks to Jim Bensley and Marina Call of International Services for their Friday Forum presentation on Nov. 3. Here's their slide deck that explains the variety of services they provide, including links to a range of resources.
Marina also sends along a link for folks who may be discussing the war in Gaza and Israel with students. It's a webinar at University of Michigan at 3 p.m. on Nov. 14. "Palestine & Free Speech: Activism, Advocacy, and Law."
Remember that International Services can help you go global!