Welcome to our Support Center
Accessing Course Outlines in the CIM
To access a course outline in the Curriculum Information Management (CIM) system, click on Admin Software from your MyNMC homepage.

Select CIM (Curriculum) > Courses from the Application Links menu on the left side of the page: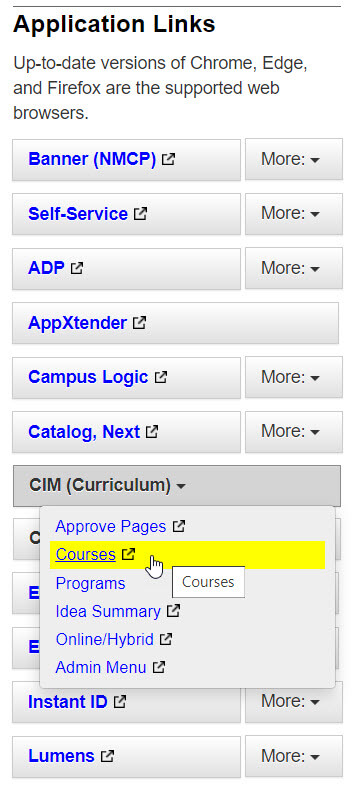 You may be prompted to log into the CIM using your NMC ID and password. You may also see a message like the one in the image below. Click on the icon to complete your login process.

Once logged in, enter the course code and course number (separated by a space) into the Search field and click on Search. Scroll down to access the course outline.