Welcome to our Support Center
To access Google Docs, from the MyNMC page, click on Google Drive.
To upload a document into Google, click New, and then File upload. Locate the file, or files that you would like to upload and click Open.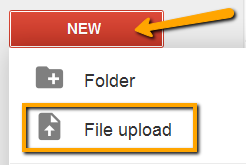 An upload box will appear to let you know the progress of your files. After the upload is complete, locate your file in your drive, click the Share icon at the top.

Click Get shareable link.

Click the dropdown arrow next to the selection that comes up.

Click More…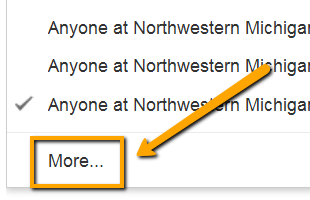 Select Anyone with the link. When finished, click Save.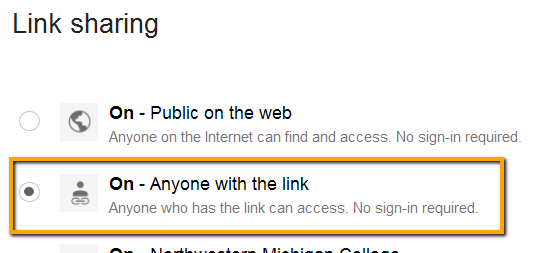 The Share with others window will display the link to share the document with others or to use in Moodle.