To add a manual event to the Calendar block:
Step 1: Click on the month/year link at the top center of the calendar block.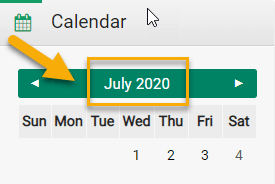 Step 2: Click the New event button located on the right.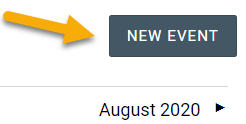 Step 3: Fill out Type of event, Event title, Description, Date, Duration.
Step 4: Click the Save changes button at the bottom. Your manual event has been added.