Creating a Zoom Account

Zoom is a video/web conferencing platform that can be used for meetings and screen sharing with NMC faculty, staff and students.
If you'd like a Zoom account, submit a support ticket and for the "Request Type" select "eLearning (Moodle, Web Conferencing/Collaboration, Ensemble)" in the first field and "Web Conferencing/Collaboration (Wis-IQ & Zoom)" in the second field. Add a subject and brief message letting us know you'd like an account and save the ticket.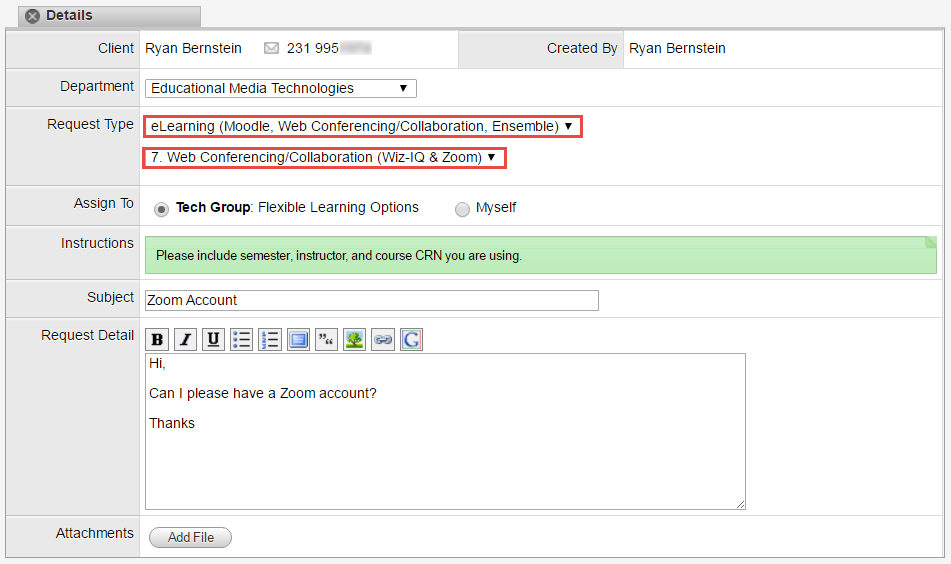 Alternatively, you can call us at 995-1070 or email us and we'll be able to establish the account for you.