The Grade Me Block will display student assignment submissions, manual quiz questions (essays and file responses) and forum posts that haven't yet been graded in your Moodle course.
Adding the Grade Me Block
To add the Grade Me Block to a Moodle course, open the course, turn editing on and locate the "Add a Block" block. Select Grade Me from the drop down.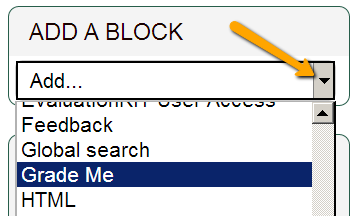 Using the Grade Me Block
Once the block has been added, click on the arrow next to the course name or on the blue Collapse/Expand All button to see submissions that haven't been graded.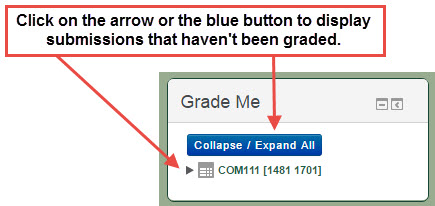 The number next to the activity indicates how many ungraded submissions are waiting for you. Click on the arrow next to the assignment to display the names of students who have submitted.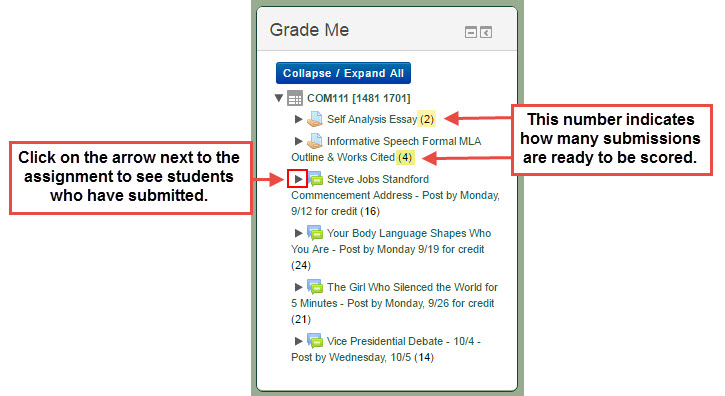 Once you're viewing the students who have submitted, click on the red check mark to grade the individual student, or click on the assignment name to score all submissions.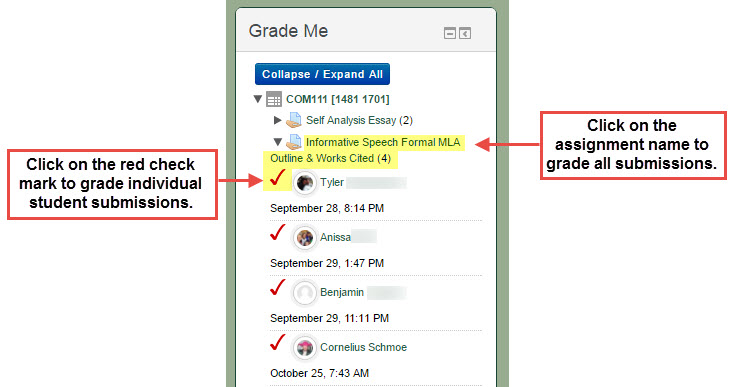 If there are no submissions to grade, you'll receive the message below.