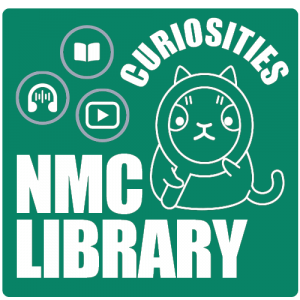 Finally, a 'book club' for the book club skeptic!
Structured as an ongoing series of topical explorations, Curiosities is a chance to connect with fellow lifelong learners at NMC. We take one topic at a time, spending four consecutive weeks per topic. Each week we gather to discuss a shared bit of reading, listening or viewing.
New this year, we have created readymade templates that instructors can use to offer students co-curricular credit for taking part in relevant Curiosities sessions and completing a written reflection on their experience, connecting it to prior knowledge and course concepts. Students may elect to participate as attendees, but there are also options for students to co-facilitate one or more Curiosities discussions. Since co-facilitation is a bigger commitment, this is a great avenue for students you think would be a good fit for an honors contract in your course.
This year's topics are listed below. If you are interested in learning more, or have questions about making a co-curricular connection with the library's Curiosities series, please contact Nicco Pandolfi (npandolfi@nmc.edu).
2022-2023 Curiosities Topics:
The Future of Voting (September 14–October 5, Wednesdays, 1pm-2pm via Zoom)

Feeling a bit lost trying to keep up with recent news and court cases about how your vote is cast and counted? Join us – along with guest hosts Tom Gordon, Luke Pickelman, and John Zachman – as we explore and discuss key factors and tensions shaping the future of voting in the United States.

Curiosities Shorts Fest (October 20–November 10, Thursdays, 12pm-1pm via Zoom)

Join us for four weeks of library-curated short films spanning a range of genres. In true 'Curiosities' style, films will be paired with additional materials to enhance our experience and understanding. Watch on your own and we'll discuss together!

Collaboration w/ International Affairs Forum (Topic TBA) (January 19–February 9)

A bonus fifth Curiosities session this year in collaboration with our friends at the Traverse City International Affairs Forum, following last spring's collaborative series on China. Save the date and stay tuned for a topic announcement.

Stories of Science (February 2–February 23)

The scientific world is full of the weird and the wonderful! Join us – along with guest hosts Kristen Salathiel and Nicole Speelman – to explore lesser known and seldom told stories of science and scientists. From happy accidents to dastardly deeds, marvels in the night sky to phantoms of the deep sea.

Touring the Senses (March 2–March 23)

Hearing, sight, smell, taste, touch: our senses mediate every moment of our relationships with others and the world around us. And yet, despite their deceptive familiarity, our tools of perception are wondrous and strange! How do they work, exactly? How (in)complete is our understanding of them? Let's find out!