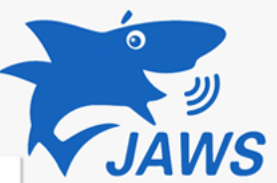 Dear Sherry:
I keep hearing about the Screen Readers Jaws and NVDA. Why would a movie need me to format a screen for it? I'm really confused. Can you help clear up confusion on what or how a Screen Reader reads and how the formatting makes a difference?
Sincerely,
---
Dear Isn't Jaws a Movie:
I can see where you are getting confused. A Screen reader is actually assistive technology that takes information online, whether a web page or document, and reads it out loud for those with severe visual disabilities or those who rely on using the keyboard to navigate.
So, rest assured, the waters are safe! You do not have to send your materials to a Hollywood Script Reader to make them readable. You can however, use some best practices for document formatting to ensure your materials are able to be read and navigated by those who use screen reading technology.
To gain some insight in how a screen reader behaves, check out this short clip showing a Jaws Screen Reader Example from Dallas College. You can also check out some of their other resources for accessibility and formatting.
Be sure to also check out the Teaching@NMC site for some basic How-to Instructions on formatting your documents as well.
As always, if you have any question or need some help feel free to reach out to me at strier@nmc.edu.