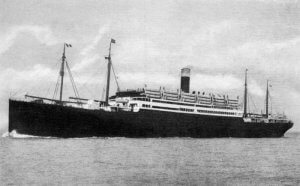 Eugene was born in 1931 to immigrants. His mother arrived through Ellis Island from Poland in 1918 at 18 years old. His father arrived earlier in 1912 from Russia (although also Polish), trained as a pharmacist. He never applied his trade in his new country.
Speaking minimal English, both parents took different paths to citizenship. His father enlisted in the Army and fought in the trenches of World War I. It was in the Army that his epilepsy was discovered and he was discharged. Her arrival in the USA sponsored by relatives already living in Michigan, his mother worked odd jobs until she met and married his father, 10 years her senior.
They were poor, oftentimes sending out Eugene and his older brother to dig through the trash in the alley to find vegetable scraps to make soup. Both boys worked odd jobs beginning at the age of 10 years old. But education always came first. "You will only achieve greater than this with education," his father used to preach. Even when his mother was in bed for a year with an illness and he and his brother were responsible for all household duties while his dad worked odd jobs for money, education came first.
But his was a traditional immigrant family, where the firstborn son, which he was not, was "the" son. So with what little money they had saved and with the help of their tight-knit ethnic community, by the time his brother was 14 he was sent off to a private high school. Eugene stayed in his home town and went to the Catholic high school down the street. Working hard in school, playing gigs with local bands on the weekends, taking care of household chores (his mother often sickly and his father still working odd jobs because of his epilepsy) and working for a local butcher shop in between. Although, like most teenagers he would push the edges of his parent's patience, staying out past 2 a.m. after gigs and pushing the limits of independence. He was the second son with many responsibilities of the home, the pressure to excel in school but with a devilish streak that often found him in the bullseye of the nuns at school for disciplinary action.