Experiential learning is the latest pursuit across disciplines for the college. Have you implemented or entertained any thoughts on how or what you will do to support this agenda?
Experiential learning has existed in the skilled trades courses since inception so I would offer some suggestions to make the addition or change to experiential learning in your classroom a smoother one. Probably the most significant step you can take is to get to know someone in the field or related to the field in which your subject has significance. Talk with this person, get them to come speak to the class, and then see if there are any opportunities or interest in doing a project, internship, service job, or something specifically of benefit both to the business and the students. Another avenue is to work jointly with another discipline, class, instructor, or program and take on a multi-faceted project using strengths of two or more courses to complete a larger experiential learning project. There are many ways in which several areas of the college could work together and thereby share the load as well as develop more camaraderie amongst each other.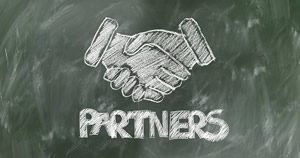 I think experiential learning should not only include applying your particular subject to a specific situation but also learning to work with others in different areas of expertise. This is done all the time in construction, although everyone is still basically doing construction, where different trades need to work together to make sure everyone is allowed space to install their equipment, wiring, etc. Experiential learning needs to emphasize the soft skills every bit as much as the application of subject matter. Probably the most valuable part of this agenda is the fact that change is afoot! It has been my practice to make some kind of change, even very minor, every year to keep things slightly energized. My hope is that this change can be systemic, from the classroom all the way to the board. We need change to keep our students interested, our curriculum current, the administration assessing policies which may be outdated, and continually seeking to better ourselves. So find some way to implement experiential learning in your classroom. Seek help from others if you find yourself stumped and totally without inspiration. If all else fails, come ask a person from CIE to help you out or point you in the direction of someone who really gets how to do this.