Zoom's latest release for its desktop application (version 5.3.2) has three new features I would like to highlight: Screen sharing a presentation as a virtual background, high-fidelity audio, and video filters.
Although the feature is in a Beta-release, screen sharing a presentation as a virtual background is my favorite new feature and you don't need a green screen to use it. You do, however, need to have the Virtual Background feature turned off for it to work. Here is a short video to show how to use it and what it looks like:
Zoom has also added a high-fidelity audio feature to give music instructors and students a cleaner, crisper audio stream during meetings. I recently attended a session during Zoom's annual conference, Zoomtopia, presented by the Associate Dean of Yale's School of Music and he said the new feature has been a game-changer for their ability to host virtual vocal and instrument courses and individual evaluations over Zoom.
To turn on the new feature, click on the upside-down carrot next to the audio icon in the bottom left of the Zoom application, then pick Audio Settings.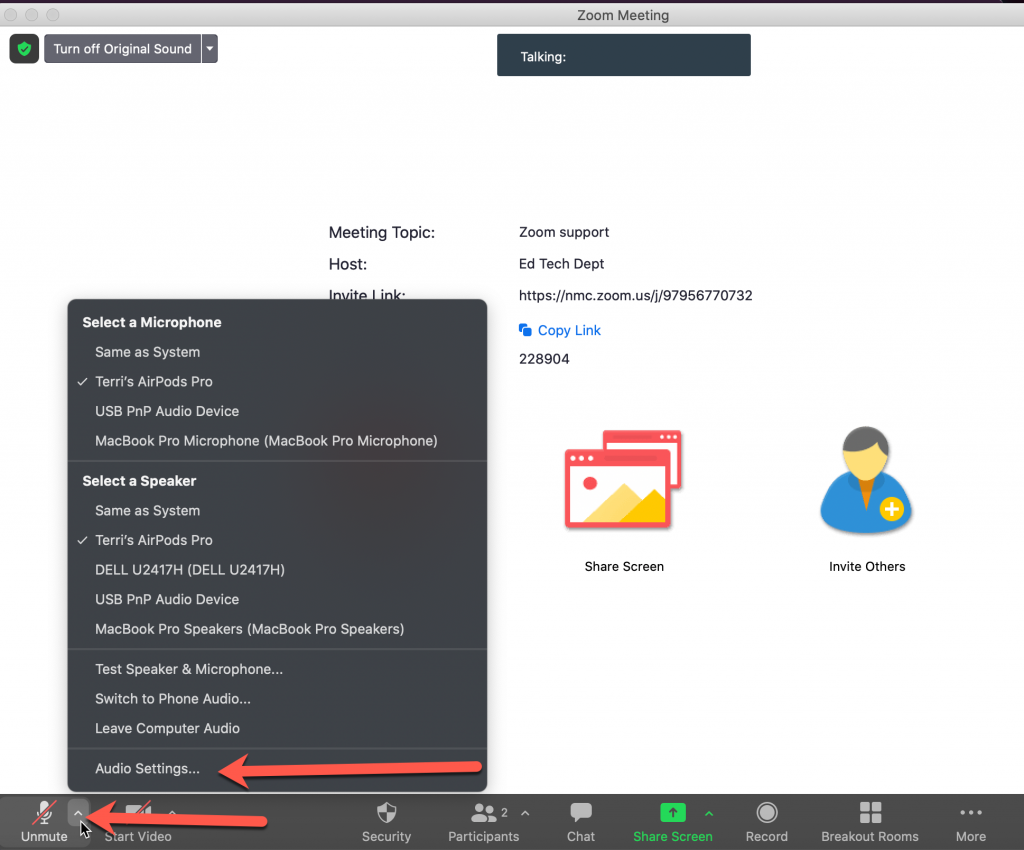 Next, click on Advanced at the bottom of the Audio Settings pop up window.
Finally, click on the "Show in-meeting option to "Enable Original Sound" from microphone option and then select "High fidelity music mode." There is a ? symbol next to each option for further explanation of each option.
Finally, for the days that you just want to have some fun with Zoom during a meeting or class, Zoom has added Video Filters and Studio Effects (Beta) to the Setting options. To access either feature, open your Zoom application settings, select Background & Filters, then either feature. Video Filters will add color overlays, frames or fun facial filters (think Snapchat or Instagram). Studio Effects will add or enhance facial features like eyebrows, a mustache, and a beard.