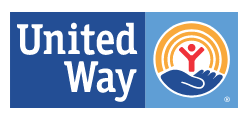 Professional development takes a new direction in January 2023 to give faculty the opportunity to participate directly in the college's Embrace the Dream celebration.
Instead of an afternoon workshop following the opening conference, faculty will use their PD time to do service work in the community and to reflect on this service. We are partnering with United Way to offer faculty a selection of service opportunities that can be completed during January.
As United Way Executive Director Seth Johnson said at last week's Friday Forum, our faculty service hours will have a big impact in the community. January is a slow time for volunteerism but the need is greater than ever. The agency is putting together service opportunities involving education, environment, and community relief. Faculty will be encouraged to sign up to do service with small groups of colleagues.
Information about the specific opportunities will be presented at lunch on Tuesday, Jan. 10. (Lunch is from the Hawk Owl Cafe from Noon until 1 in Rooms 106/06 of the Innovation Center.) We plan to have several opportunities available the week before classes start. In addition to opportunities through United Way, we will have information about several service opportunities organized by our NMC colleagues.
A question posed by several faculty is whether their ongoing volunteer work can count as their January PD. The short answer is no. We encourage folks to try a new service opportunity and to support the projects that United Way and NMC folks are organizing for us. But we are happy to help you figure out how to make this project work for you. Adjunct faculty, of course, are invited to join us and will be paid for PD time as is standard.
Reflecting on our service is an important aspect of this event. Because reflection is key to experiential learning in general and to service learning in particular, the Center for Instructional Excellence is partnering with the Experiential Learning Institute and the Office of Service Learning on this project, drawing on their expertise in these areas.
We will ask faculty to answer a few short reflection questions and share them at the February Friday Forum or post them to a shared folder. Creativity is encouraged!
Here is a link to a slide deck with more information. The last slide has a list of our committee members. Please contact any and all of us with feedback and questions. We hope you are as excited as we are to strengthen connections with each other and our community through service!